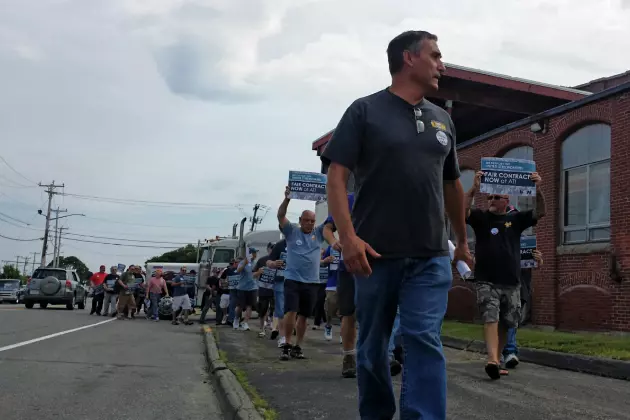 Lawmakers Seek To Extend Benefits For Locked Out Workers
Taylor Cormier/Townsquare Media
Two members of the New Bedford legislative delegation are hoping to extend unemployment benefits for steelworkers at the A-T-I plant in the South End.
The workers have been locked out of their jobs since August, after their contract expired. Now State Senator Mark Montigny and Rep. Antonio Cabral have filed a bill to extend the workers unemployment benefits by 26 weeks.
Cabral says those workers and their families deserve support. "They're not out of work by their own choice. It falls into a similar situation as if they were laid off, so we're looking at the possibility of extending their benefits, " said Cabral.
Cabral adds, workers at the New Bedford plant have been treated badly. "The workers have been ready to work since they were locked out, and i don't think the company has been playing a fair game. I don't think the way to negotiate is to lock your workers out and threaten them."
Senator Montigny says the workers are being unjustifiably shut out, and lawmakers should come to their aid by extending unemployment benefits.
More From WBSM-AM/AM 1420