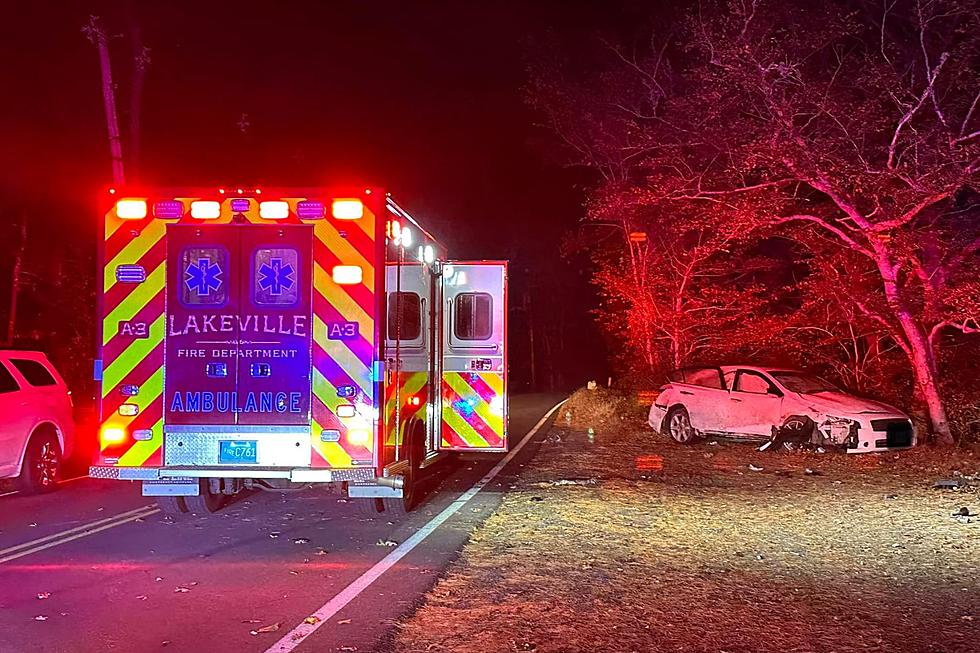 Lakeville Crash Near Cranberry Bogs Sends One to Hospital
Lakeville Fire Department via Facebook
LAKEVILLE (WBSM) — Early Sunday morning, Lakeville ambulance responded to a vehicle crash around 1 a.m. that happened west of the cranberry bogs on Long Point Road.
According to reports, the car came to rest just short of an embankment that dropped off to Great Quittacas Pond.
An occupant of the vehicle was transported to the trauma center at St. Luke's Hospital with injuries that are not believed to be life-threatening.
10 Reasons Why You Shouldn't Move to New Bedford
Why would anyone want to move to New Bedford when they'd have to deal with all of these things?
Gallery Credit: Barry Richard
States Ranked by Gun Death Rates
Gun death rates per 100,000 are high in the U.S., and getting higher. Here's a list of states ranked by firearm safety, from lowest death rates to highest. Data for 2021 is from the CDC via
Violence Policy Center
.
Gallery Credit: Kate Robinson
More From WBSM-AM/AM 1420