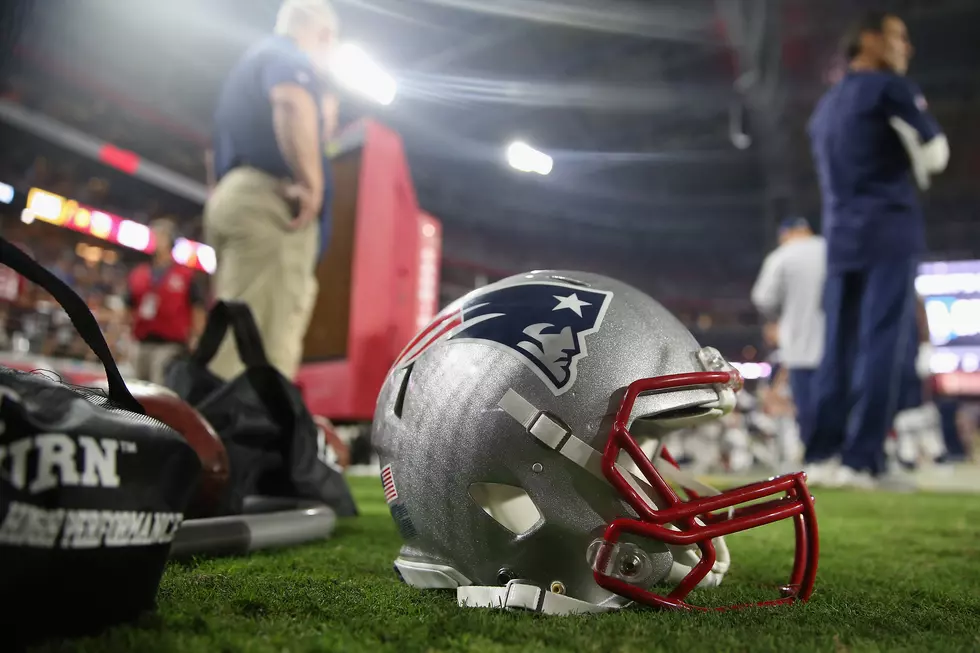 Ken's Predictions for the 2019 NFL Season [OPINION]
Christian Petersen/Getty Images
The 2019 NFL season is finally here, and here are my predictions for how it will shake out:
I'll start off by disagreeing with CBS Sport's football guru Pete Prisco's vision of a Green Bay Packers Super Bowl championship. I respect Pete and often find myself nodding when he makes a point, but the Packers shouldn't be expected to win that NFC Conference.
In fact, they'll be lucky to get a Wild Card berth to the NFL tournament. The Minnesota Vikings will be the team to beat in that division with an improving Chicago Bears presenting some other problems in the NFC North. I think Detroit has improved marginally but expect them to be in the cellar – again.
Minnesota 11-5 (No. 3 seed NFC playoffs)
Green Bay 10-6 (No. 5 seed NFC playoffs)
I'm also running against the herd when it comes to Pittsburgh. I don't know that I trust the 37-year-old Ben Roethlisberger to carry the Steelers to an AFC North division championship. In fact, I see them looking up at Cleveland (there, I said it) as the winner there. I do not like the quarterbacking of Baltimore's Lamar Jackson. I've seen it too many times. His style cannot win a title. He's a lesser runner than Michael Vick and a lesser passer than 75 percent of the league's starters. Cincinnati and Baltimore under-impress this year.
Cleveland 10-6 (No. 4 seed AFC playoffs)
Pittsburgh 10-6 (Wild Card No. 6 seed)
Okay, so Dallas just signed Ezekiel Elliot to a six-year $90 million-dollar extension. This will handcuff the ability to bring on veteran talent for the next few years but as far as the roster going forward in this year's campaign, it is tough to see them being better than mediocre.
Philadelphia has decided that Carson Wentz, despite his inability to stay on the field so far, is their future. They released Super Bowl LII MVP Nick Foles, who signed with Jacksonville. Philly has a great running game and Wentz has been brilliant at times in the passing game. The defense has lost a few key players but should be solid. If Wentz stays on the field for 16 games, they win the division hands down.
Washington has drafted, I think, the best quarterback in the 2019 draft in Dwayne Haskins of Ohio State but he probably shouldn't be expected to start over veteran Alex Smith, at least through Week 8 and if they are competing, maybe not this year. Adrian Peterson is another year older and while he did well last year, this RB squad isn't scaring many. The receiving corp is led by Paul Richardson and other no-names so we'll have to see if they become names, but I reserve the right to doubt at this time.
The NY Giants had perhaps the best draft in the league and it should really pay off over the next few years – but not this year. Eli will be benched by Week 6 and a divided Giants crowd will have to remain patient for one or two more seasons, despite having Saquon Barkley, their monster running back.
Philadelphia 11-5 (No. 2 seed NFC playoffs)
Do I really have to say it? Even if (God forbid) Tom Brady goes down to injury early in the season, New England should have a good enough running game and defense to hold off the division rivals in the Jets, Bills and Dolphins. I do think the Jets and Bills are going in the right direction and one could be a real problem late, but given Tom Brady's record to be able to avoid hits and stay healthy, I assume the Patriots will once again have this division wrapped up by early December. The Dolphins? A fish out of water, and maybe the worst team in the NFL
New England 13-3 (No. 1 seed AFC Playoffs)
This division is tightening up. The all-world QB Drew Brees is now 40 years old and continues to drink from the same fountain of youth that Tom Brady does, but his scrambling has lost a half-step and he has made some terrible throws in the playoffs last year. With Atlanta appearing to be ready to challenge again, with an improved Carolina Panther team and my dark horse Tampa Bay Bucs in the mix, this division is a bit tougher to predict.
The safe choice is to see New Orleans win the division. They have had two Super Bowl berths ripped from them in the final moments of the last two NFC Championship games and both in cruel, unlikely fashion. The fact remains, though, that they have enough talent on this team to have been in the Super Bowl for three consecutive years, including this one.
New Orleans 11-5 (No. 4 seed NFC playoffs)
Atlanta 10-6 (Wild Card No. 6 seed)
Earlier this summer I would have said Houston, but with injury and defections plaguing this team, it's more in question now. DE Jadaveon Clowney going to Seattle hurts, as does a season-ending injury to their starting RB Lamar Miller. QB Deshawn Watson will need to have a monster year, but he actually does have weapons to do that.
The shocking retirement of Colts QB Andrew Luck after just seven seasons throws them into disarray. Jacksonville will challenge if Nick Foles can grasp the offense in time, and they are a team I think will improve as the season goes forward. The Tennessee Titans are never exciting to talk about but I see a pulse in that squad. Another dark horse of mine.
Jacksonville 10-6 (No. 3 seed AFC Playoffs)
Tough to imagine the Rams not winning here. Seattle will be good on defense and present a solid ground attack but with WR Doug Baldwin retiring, Russell Wilson will have to make much more use of Tyler Lockett. There are a couple of little-known receivers like David Moore who could make a splash and of course, the Seahawks second-round pick WR DJ Metcalf of Ole Miss is a spectacle at 6'3", 230 lbs (229.5 pounds of muscle). The guy is built to be in the Mr. Olympia contest; we'll have to see if he can play at this level first to get excited about this WR squad.
Jimmy Garoppolo is back at QB for San Francisco which will be great for that city but shouldn't result in immediate success. There really is no reason to consider the Arizona Cardinals as even a mediocre team this year.
LA Rams 12-4 (No. 1 seed NFC playoffs)
I don't know that Kansas City will wrap up the division with the gaudy 14-2 record, which was barely good enough to get past the also 14-2 LA Chargers, but Kansas City will absolutely be challenging for a Super Bowl berth again. QB Patrick Mahomes is probably the next Peyton Manning, Tom Brady, Drew Brees type. A true franchise player.
He has the weapons, including the new best tight end in the NFL in Travis Kelce. Rob Gronkowski's retirement leaves little room for doubt in that. The o-line can make almost any RB look good and the should-be-suspended Tyreek Hill leads a pretty proficient WR corp.
The Chargers will likely be better than the 2018 14-2 team, even though I think they drop at least two more wins this year. Denver is trending up, and Oakland with John Gruden at the helm is anybody's guess. I see this as mostly a two-team race again with Denver perhaps hurting the chances for either to get a number No. 1 seed in the AFC playoffs.
Kansas City 12-4 (No. 2 seed AFC Playoffs)
LA Chargers 11-5 (Wild Card No. 5 seed)
No. 6 Pittsburgh @ No. 3 Jacksonville  Winner: Jacksonville 20-16
No. 5 LA Chargers @ No. 4 Cleveland  Winner: LA Chargers 33-24
No. 5 LA Chargers @ No. 1 New England Winner: New England 34-17
No. 3 Jacksonville @ No. 2 Kansas City Winner: Kansas City 27-16
No. 2 Kansas City @ No. 1 New England Winner: New England 35-24
AFC Super Bowl Contender: New England
No. 6 Atlanta @ No. 3 Minnesota  Winner: Minnesota 34-31
No. 5 Green Bay @ No. 4 New Orleans Winner: New Orleans 38-35 (OT)
No. 4 New Orleans @ No. 1 LA Rams Winner: LA Rams 38-27
No. 3 Minnesota @ No. 2 Philadelphia Winner: Minnesota 23-19
No. 3 Minnesota @ No. 1 LA Rams Winner: Minnesota 34-33
NFC Super Bowl Contender: Minnesota Vikings
New England vs. Minnesota Winner: New England 26-20
New England Patriots World Champions
Ken Pittman is the host of The Ken Pittman Show on 1420 WBSM New Bedford. He can be heard Saturdays from 9 a.m. to noon. Contact him at ken.pittman@townsquaremedia.com. The opinions expressed in this commentary are solely those of the author. 
More From WBSM-AM/AM 1420