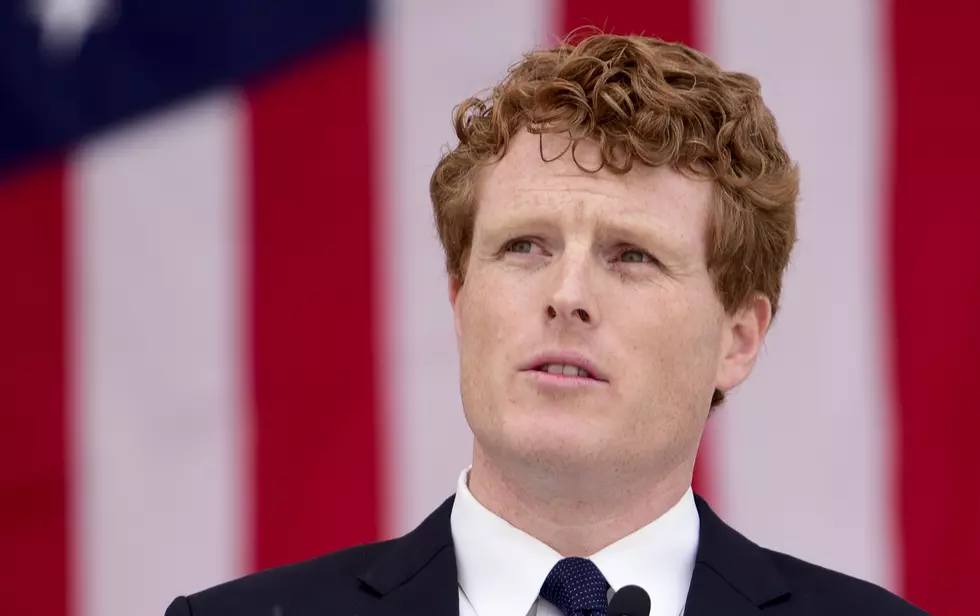 Kennedy Seeks to Refashion the Economy [OPINION]
Getty Images for RFK Human Right
I guess record-setting employment and new business development are not enough for the radicals.
Congressman Joe Kennedy III (D-Massachusetts) says if he is elected to the U.S. Senate this fall, he'll push to "rethink, refashion, and rebuild our economy into something better."
To radical leftists like Kennedy, "something better" can only mean more government control and greater dependence on government for your survival. Kennedy has unveiled a massive public works and federal hiring program he says would help the nation to recover from the Wuhan Flu pandemic. Bigger government equals higher taxes. Government jobs programs mean you become dependent upon the government for your existence. But that's socialism.
The presumptive Democrat nominee for president, Joe Biden, has already stated he would transform America – though he has yet to explain what that means. His former boss Barack Obama promised to transform America too and nearly succeeded by selling us down the river to the globalists, the Iranians, and the radical reformers.
The Kennedy folks won't or can't say how much this socialist jobs program would cost but the campaign says it begins with a $15 minimum wage with educational benefits (free college).
Kennedy is about to embark on a 13-state, campaign-style swing to build support for his jobs proposal. Sounds like young Joe is already looking beyond this fall's runoff with fellow extremist Ed Markey and perhaps at a run for the White House in four years. Would Kennedy seek the U.S. Senate seat as a springboard for a White House run before his term is even up? Who does he think he is, Liz Warren?
Joe Kennedy is a dangerous radical leftist who would radically transform America into something unrecognizable if given the chance. So he must not be given a chance.
A vote for Ed Markey is a horrible thing. But a vote for little Joe could change our country forever.
Barry Richard is the host of The Barry Richard Show on 1420 WBSM New Bedford. He can be heard weekdays from noon to 3 p.m. Contact him at barry@wbsm.com and follow him on Twitter @BarryJRichard58. The opinions expressed in this commentary are solely those of the author.
Enter your number to get our free mobile app
More From WBSM-AM/AM 1420