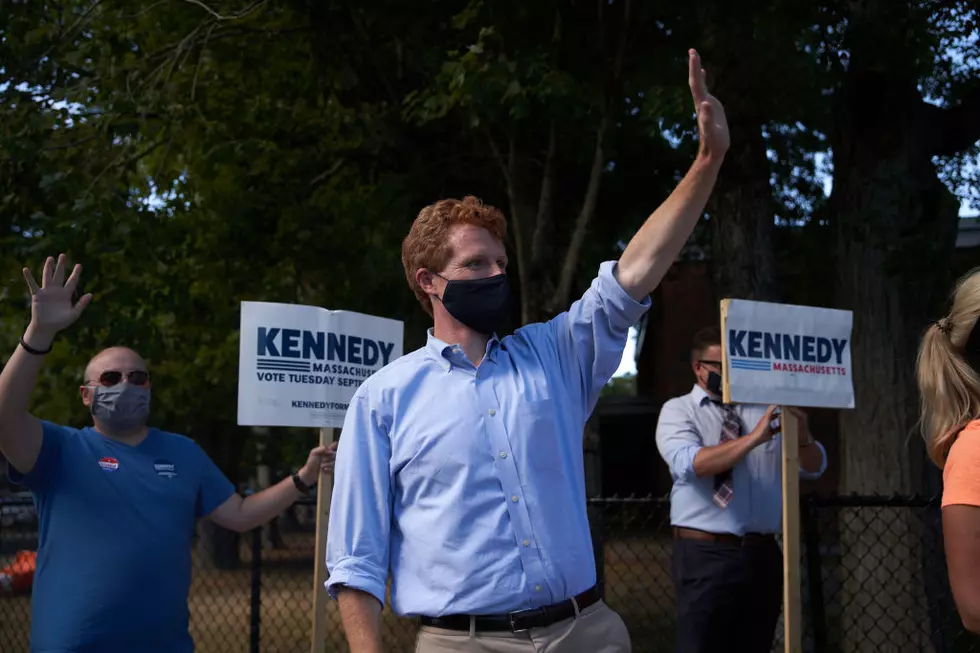 Kennedy Failed Kennedy 101 [OPINION]
Getty Images
When you are running for a political office, you use every resource you have available to you. You assess the hand dealt you and then play each card strategically. Joe Kennedy didn't do that, and that is why he lost to incumbent Ed Markey in the recent Democrat primary for the U.S. Senate.
Kennedy's first mistake is that he never presented the case for why Democrats needed to toss Markey, who has held the seat since 2013. If you want voters to replace an incumbent, especially if he is a member of the same party, you have to explain why the change is needed. Kennedy didn't do that.
Kennedy's second big mistake was to focus his campaign on Southeastern Massachusetts, which is already a Kennedy stronghold. Democrats here are older and tend to be more traditional. They remember the Kennedy legacy. Kennedy should have spent more time in places like Cambridge and where younger, more progressive Democrats were excited about Markey's progressive record, not to mention his connections to AOC.
Kennedy's third big mistake was not to capitalize on his famous family name. Kennedy wanted to do this without having to rely on his dead relatives for a boost. That is admirable, but remember, use every resource you have available and play your cards strategically.
Every Kennedy ad, poster, t-shirt, and bumper sticker should have included images and reminders of Great Uncles John and Ted and Grandfather Bobby. A lot of time has passed since Uncle Ted passed in 2009. Tell the story. The Kennedys were some of the most quotable public figures of our time yet there was little of that. If you've got it, use it.
Kennedy's fourth mistake was to go negative. He should have focused on his accomplishments and his goals for the future while reminding voters of the Kennedy family commitment to public service.
Kennedy is young. He has a future. Whether that future involves public service has yet to be determined. Should Kennedy decide to seek public office again, he should spend some time studying the campaigns of his famous relatives and learn how to be a more effective campaigner. He should also find a better team of advisors who could show him how to get the job done in the Kennedy way.
Barry Richard is the host of The Barry Richard Show on 1420 WBSM New Bedford. He can be heard weekdays from noon to 3 p.m. Contact him at barry@wbsm.com and follow him on Twitter @BarryJRichard58. The opinions expressed in this commentary are solely those of the author.
Enter your number to get our free mobile app
More From WBSM-AM/AM 1420