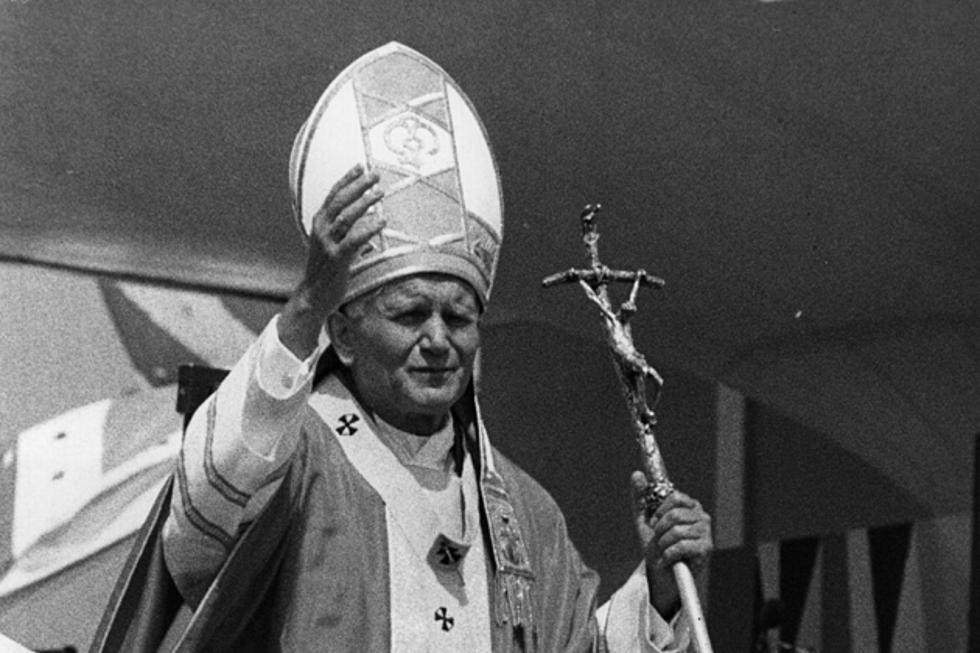 John Paul II Will Be Named a Saint
Central Press/Getty Images
Pope John Paul II, who headed the Catholic Church from 1978 through his death in 2005, will soon officially become a saint.
The sainthood was expected for the widely beloved pope, for whom thousands of Catholics chanted "Santo subito" ("Sainthood now") in St. Peter's Square at his funeral. John Paul II had also achieved the three steps necessary to receive the honor of canonization.
The first is that a sitting pope must add the title "venerable" to the person's name. The term designates that the person possessed "heroic virtues."
The second step is to perform two miracles, which John Paul II did when he reportedly cured an ailing woman of Parkinson's disease. When this miracle was approved, he was beatified. The second miracle leads to canonization, or sainthood, and was approved when a Costa Rican woman said she had recovered from a brain injury after praying to John Paul II.
CNN spoke with the executive director of the Blessed John Paul II Shrine in Washington, Patrick Kelly, who discussed the process by which the Vatican examines miracles to determine their validity. "A team of doctors first examine the miracle," he said. "Secondly, the team of theologians look at the miracles, and then they discuss amongst themselves the legitimacy and all the facts surrounding the miracles."
The official ceremony will likely occur sometime before the end of 2013, with December 8 emerging as a possible date.
More From WBSM-AM/AM 1420