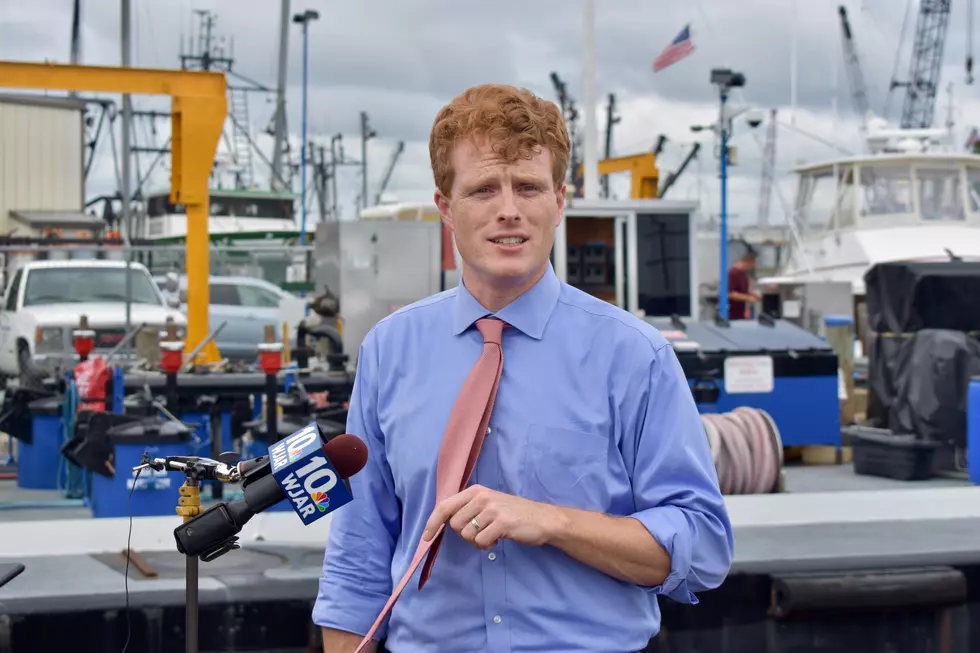 Joe Kennedy Has Earned the Trust of Fishermen [OPINION]
Mary Serreze/Townsquare Media
Congressman Joseph P. Kennedy III has represented fisherman his entire career. He is using his experience and his earned trust as leverage in the Senate race.
Rep. Kennedy and the fishing community have benefitted from the experience of and their relationship with Attorney Scott W. Lang, the former mayor of New Bedford. Long before he was the mayor of the most important fishing port in our country, he was an advocate for the fishing industry. Lang was also a close confidant of the late Senator Edward M. Kennedy, including having a top position in Kennedy's 1980 run for president against incumbent Jimmy Carter in the Democratic primary.
The Kennedy campaign has now released a new video with members of the New Bedford fishing community to contrast his record and commitment with his primary opponent, incumbent U.S. Senator Edward Markey. The video features members of the fishing community and advocates discussing how they have been neglected by Markey.
In a brutal takedown, one fisherman, Eric Hansen states: "I haven't seen Ed Markey in New Bedford for 99 percent of my fishing career. He's only been here the last six months doing campaign stops."
I was there at BASE Seafood Auction in New Bedford when Kennedy did a walkthrough at five in the morning. He asked questions of owner Richard Canastra and Director of Operations Cassie Canastra. I watched as Kennedy spoke with actual fisherman unloading their catch at the auction as their boat rocked on the ocean.
Standing with the fishing industry is more than just standing with an important industry. Fresh, free-range fish are an important part of a healthy diet for American consumers. I want to eat fresh seafood from New England, not garbage fish imported from countries with poor health standards.
Joe Kennedy is better for your health and mine.
Chris McCarthy is the host of The Chris McCarthy Show on 1420 WBSM New Bedford. He can be heard weekdays from 10 a.m. to noon. Contact him at chris.mccarthy@townsquaremedia.com and follow him on Twitter @Chris_topher_Mc. The opinions expressed in this commentary are solely those of the author.
Enter your number to get our free mobile app
More From WBSM-AM/AM 1420