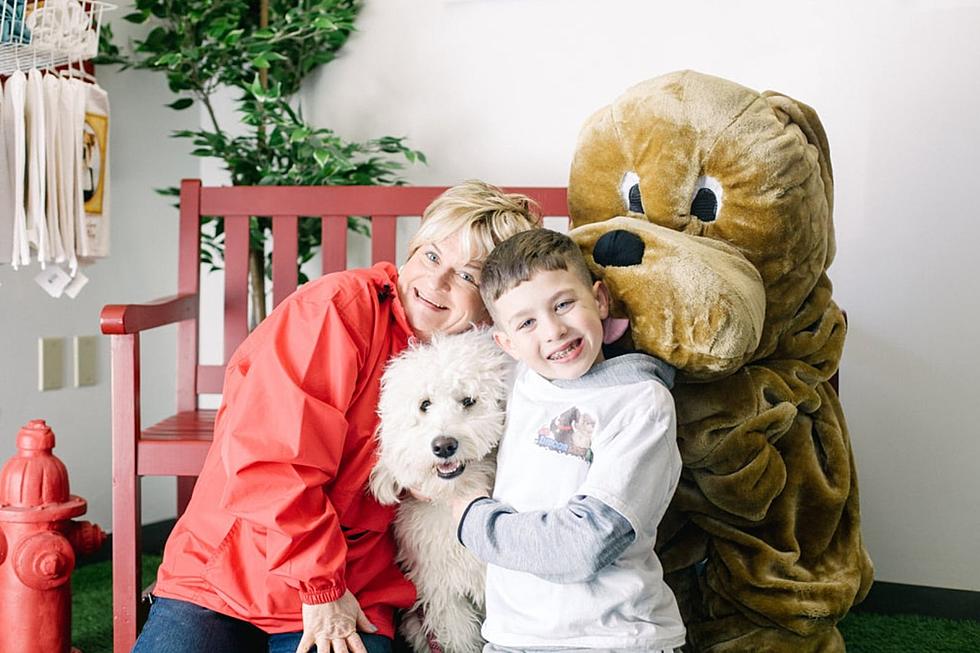 Tails are Wagging Over the New Indoor Dog Park Coming to Kingston
Courtesy of JB's Indoor Dog Park
Kingston is going to the dogs.
A 7,000-square-foot, indoor dog park is coming to Kingston Collection by late summer or early fall, and it is shaping up to be an ideal entertainment venue for our four-legged friends.
JB's Indoor Dog Park
Jackie and Kevin Brady opened up JB's Indoor Dog Park three years ago in Norwell, and it all stemmed from a very white puppy that could never stay clean.
"We got a puppy in May of 2019. She was pure white, and I couldn't keep her clean," said Jackie Brady. "I was looking for a safe and clean place for our dog to roam around, and when I couldn't find anything, I took matters into my own hands."
The Bradys developed a space for dog owners where they could bring their pets and feel confident in knowing their dog would stay clean and be able to interact with friendly dogs.
What The Indoor Dog Park is All About
Named after the Bradys' dogs Java and Baily, JB's Indoor Dog Park is all about providing a safe space for dogs to just be dogs, without worrying about aggressive dogs or New England weather.
Their new location in Kingston will have the same concept as the one in Norwell, but it will be twice the size.
"I'll be able to do a lot more out of the facility, meaning birthday parties and other events for dogs, on a bigger scale," said Jackie.
What to Expect
Dog owners can expect a climate-controlled and clean park. All dogs must be vaccinated to enter, and there are no breed restrictions in place, but the dog must be friendly and playful.
While the dog gets to live its best life, the owner can rest assured knowing all dogs present are safe.
"All the dogs and people get to know each other, and there is a sense of security of knowing who is coming and going," said Brady.
JB's Services and Programs
Currently, JB's offers grooming services, but in Kingston, that will evolve into much more.
"We hope to have a grooming facility, and we will have dog training, dog walking, and plenty of events," said Jackie.
Not to mention their own brand of ice cream, served daily from the "Doggie Delights" ice cream truck.
What was once a laser tag business will soon be a doggy's playground, and here are a few more things to expect at JB's Indoor Dog Park.
What to Expect at the New Indoor Dog Park Coming to Kingston Collection
Jackie Brady is excited to offer the SouthCoast a new business catered to our four-legged friends. It's not your typical doggy play pen, so here is what to expect when JB's Indoor Dog Park officially opens.
More From WBSM-AM/AM 1420