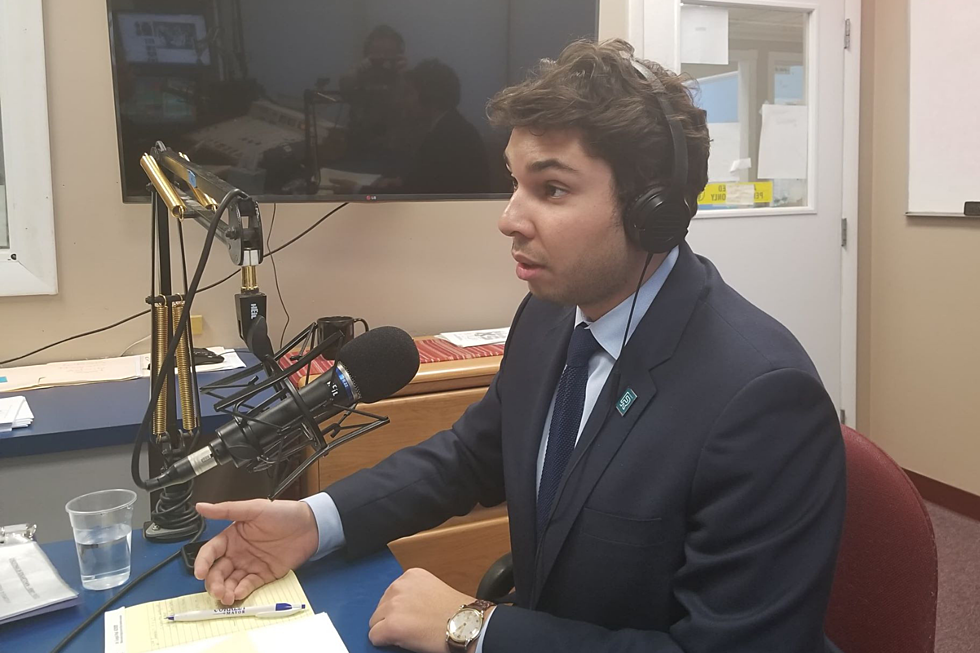 Jasiel Does the Right Thing in Taking Leave [OPINION]
Tim Weisberg/Townsquare Media
Fall River Mayor Jasiel Correia is suspending his re-election campaign and taking a leave of absence. It's the right thing for Correia to do and the right thing for Fall River. The 27-year-old Correia has finally realized that there are no more maneuvers to be had. The walls are closing in.
When I had Correia on the program some months before the second round of indictments against him was announced, it was obvious that he was growing weary of the battle and told me that he might consider not seeking re-election this year if the right person was to step up. It didn't happen that way.
Correia is accused of doing some pretty stupid and arrogant things. Criminal things. If he is convicted, he should go to jail. He does not, however, deserve to go to the gallows. Jasiel Correia is an extremely intelligent person with an amazing vision for the City of Fall River. He may have let his ego and ambition get in the way.
Correia is a young man and could still have a bright future. He is a kid. It doesn't excuse him from the things he is accused of doing. I have a 27-year-old of my own, so my heart breaks for his family. I don't dislike Jasiel Correia, but I do dislike very much what he is alleged to have done. If the allegations are true, he has to be punished.
Why Correia has chosen now to take a leave and suspend his campaign is anyone's guess. I suppose he wants to go out on his own terms, which is his right. If Correia is, in fact, guilty of the crimes he is charged with, I suspect he may be considering a plea deal and the next news flash could be a guilty plea.
Good luck, Jasiel. Be well and come back a wiser and more humble man in search of forgiveness.
Barry Richard is the host of The Barry Richard Show on 1420 WBSM New Bedford. He can be heard weekdays from noon to 3 p.m. Contact him at barry@wbsm.com and follow him on Twitter @BarryJRichard58. The opinions expressed in this commentary are solely those of the author.
More From WBSM-AM/AM 1420