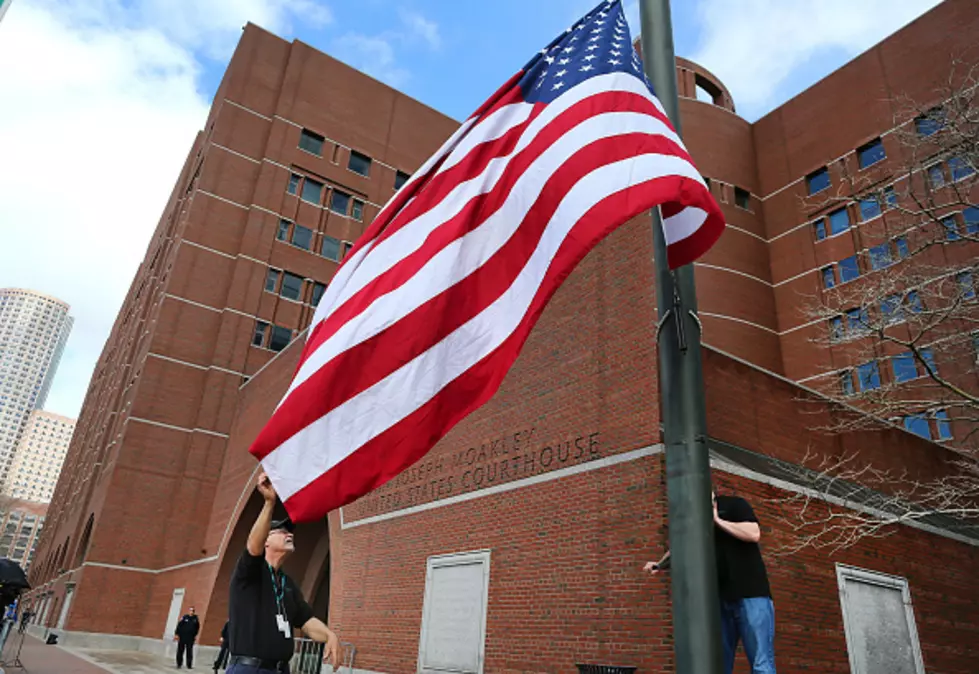 Jamaican Woman Living in Fall River Arrested for Identity Theft
Outside Federal Court in Boston / Photo by John Tlumacki/The Boston Globe via Getty Images
A Jamaican woman living in Fall River under a false identity has been arrested.
U.S. Attorney Carmen Ortiz's Office says 51-year-old Sandra McDonald has been charged with aggravated identity theft, theft of public money, passport fraud, and falsely representing a social security number.
According to the criminal complaint, McDonald was born in Jamaica, and in 1990 obtained a U.S. resident alien card under her sister's name, but with her own photograph and fingerprint on the card. After entering the United States, McDonald was able to obtain a Social Security card, SSI benefits, and a Massachusetts driver's license all under her sister's name. In 2008, McDonald was able to obtain a passport for her son using her sister's identity. In 2012, she obtained a Massachusetts state ID card in the name of a third woman.
The U.S. Attorney's Office says McDonald has received more than $134,000 in benefits illegally.
If convicted, McDonald could receive up to ten years in prison and fines of up to $500,000.
McDonald is scheduled to appear in U.S. District Court in Boston this afternoon.
More From WBSM-AM/AM 1420