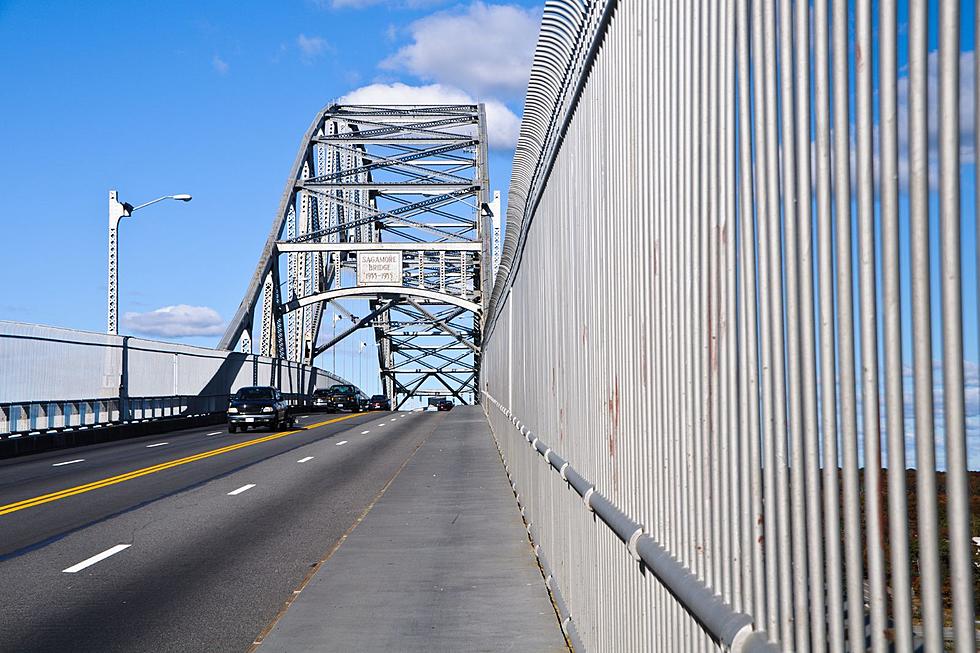 Sagamore Bridge Lifting Nightmare Lane Restrictions
Canva
Cape Codders are used to traffic issues. They live two lives. Summer life is full of unpredictable travel times and swearing under your breath at New Yorkers and other out-of-towners ruining your day. Summer life as a Cape Codder means knowing your back roads to avoid Route 6 at all costs. However, when the tourists leave, life normally returns to a beautiful calm that makes living on the Cape more than worth it.
Until March.
That's when construction on the Sagamore Bridge started. People who commute to the Cape saw their travel time double and even triple overnight. They tried to avoid the bridge by using the Bourne Bridge, but unfortunately so did everyone else. Suddenly, the off-season on the Cape wasn't so peaceful anymore.
Thank goodness relief is in sight. The Bourne Police Department has announced that starting Thursday afternoon (May 11), lane restrictions on the Sagamore are expected to be cleared. The construction signs should disappear before the weekend.
Commuters have already started celebrating. Barbara Clarkson says during her two-hour commute every morning for the past six weeks she has been productive in the car.
I've paid bills, answered emails, sent emails , eaten breakfast, cooked lunch … shopped online ... shopped online ... oh, and shopped online. The adult diapers can now be thrown away and I can hydrate on my daily drive! Best news EVERRRRR!
Dorcas Gardener had a more positive attitude towards the delays caused by the construction.
I enjoyed being able to call friends that I have been way too busy to call. The extra time taught me it's OK to slow down from my day-to-day schedule. Thank you all for all the work helping to keep us all safe by fixing the bridge.
The Sagamore Bridge construction project was finished ahead of schedule.
Not-So-Rave Reviews for Fall River's Braga Bridge
Love it or hate, most drivers on the SouthCoast use it several times a week. Now some of them have taken to Google to review their experience on Fall River's Braga Bridge.
The 15 Coolest Lighthouses Along the SouthCoast and Cape Cod
There is no shortage of beauty along the SouthCoast and Cape Cod and adding to the natural beauty of the shoreline are historic lighthouses, each with its own unique story. Let's take a trip down the coast and shine a beacon on 15 of the coolest lighthouses in the area.
More From WBSM-AM/AM 1420