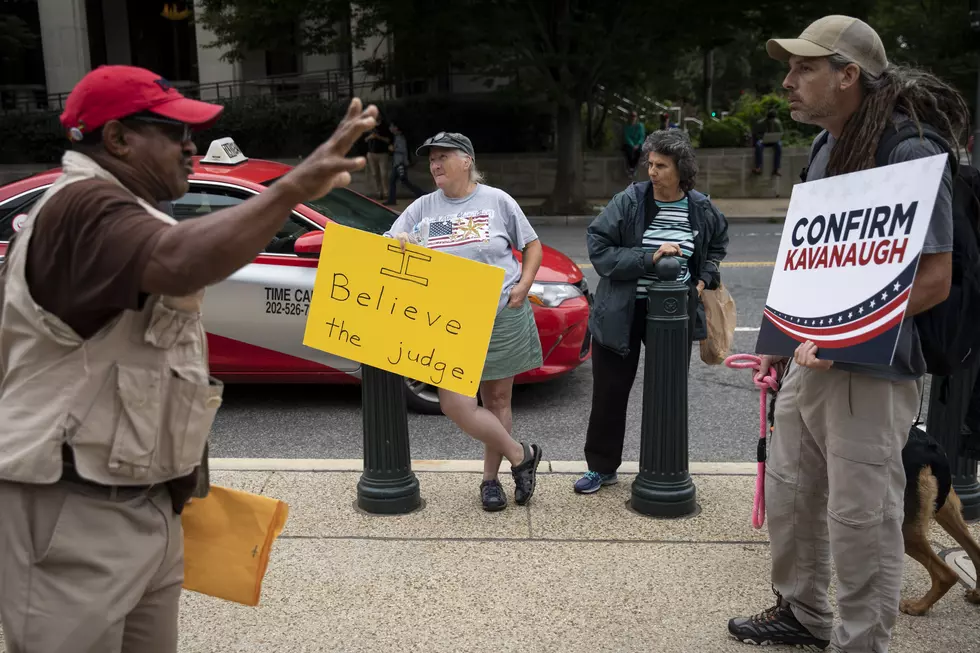 Independents and Republicans Will Turn Out Big [PHIL-OSOPHY]
Getty Images
All this ferocious political brawling and smearing began the day, in fact just hours after, Justice Antonin Scalia died suddenly.
President Barack Obama quickly named Merrick Garland, a well respected, moderate justice of the "little Supreme Court," the U.S. Court of Appeals for the District of Columbia, to fill Scalia's seat. Within that same window of time, Senate Majority Leader Mitch McConnell made it clear that any appointment would be null and void. McConnell said the next Supreme Court justice should be chosen by the next president, to be elected later in 2016. McConnell was not alone. The 11 Republican members of the Senate Judiciary Committee signed a letter saying they had no intention of consenting to any nominee from Obama. Democrats would never forget it.
I'm sure I don't have to replay the bitter anger, animosity, temper and outrage played out on both political sides during the past months. But it's this very passion and resentment that's fueling anticipation that the upcoming election will be a busy one for Independents and Republicans disgusted by the Democrats' uproar. It's mismatched, but the Democrats' actions can be credited for this resurgence in Republicans being fired up to vote. Before this, the Republicans were too laid back.
There's something else that needs to be mentioned. We've been hearing a lot about the 'village' needing to be heard. Don't get me wrong, I believe in protesting. The new normal, however, is intimidating folks by getting into their faces, chasing people out of restaurants and screeching "shame, shame" at individuals walking to their next appointment. It's the new normal to suddenly stand up hollering at the top of one's lungs to disrupt meetings until they are removed by security.
To me, if this is the new way to protest, then the Democrats have taken the village and burned it.
Phil Paleologos is the host of The Phil Paleologos Show on 1420 WBSM New Bedford. He can be heard weekdays from 6 a.m. to 10 a.m. Contact him at phil@wbsm.com and follow him on Twitter@PhilPaleologos. The opinions expressed in this commentary are solely those of the author.
More From WBSM-AM/AM 1420