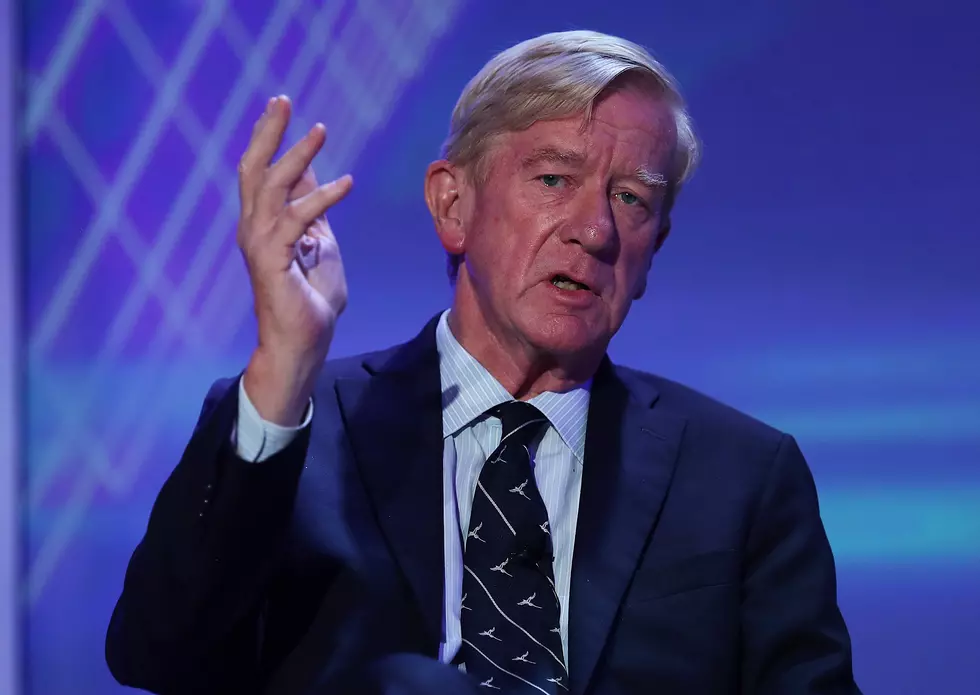 I'm Voting for Trump, Not Bill Weld, in Massachusetts [OPINION]
Getty Images
There will bipartisan political heartbreak for a number of Massachusetts politicians running for president on March 3, 2020.
Massachusetts voters will be going to the polls on the first Tuesday in March to vote for their favorite candidates for president. The Republicans and Democrats will have their primary elections on the same day. Voters who aren't enrolled in a political party will have the option of voting in either of the major political party's primary, but not both.
On the Republican side, we have former Massachusetts Governor William F. Weld running against President Donald J. Trump. I have always liked Bill Weld, but he is going to get crushed in his home state. I have voted for Weld at the ballot box and as a delegate to the Massachusetts Republican Party convention in the past, but I won't be doing so this time.
I have had a few warm and interesting conversations with former Gov. Weld over the years. When he was the governor and I was a college kid, we spent about 20 minutes talking at the New Bedford Airport. We talked about how he had invented a Danish philosopher and used the figment of his creation as a reference during his undergraduate years at Harvard. We talked about the Grateful Dead, too. At the end of the conversation, he gave me his official business card as Governor of the Commonwealth. On the back of the card, he wrote: "Chris, Keep on Trucking, Bill."
Weld did a lot of good things for Massachusetts when he was the governor. One of the biggest errors the voters ever made was not sending him to the U.S. Senate in 1996 when he challenged John Kerry.
I will always appreciate Bill Weld for appointing a New Bedford City Councilor to fill out the unexpired term of a county sheriff who had retired. That would be Bristol County Sheriff Thomas Hodgson. Sheriff Hodgson has been a leader on criminal justice issues and he was, until President Trump came along, the leading reformer on illegal immigration for decades.
Today, Sheriff Hodgson is the Massachusetts Chairman of the Trump re-election campaign.
Chris McCarthy is the host of The Chris McCarthy Show on 1420 WBSM New Bedford. He can be heard weekdays from 10 a.m. to noon. Contact him at chris.mccarthy@townsquaremedia.com and follow him on Twitter @Chris_topher_Mc. The opinions expressed in this commentary are solely those of the author.
Enter your number to get our free mobile app
More From WBSM-AM/AM 1420