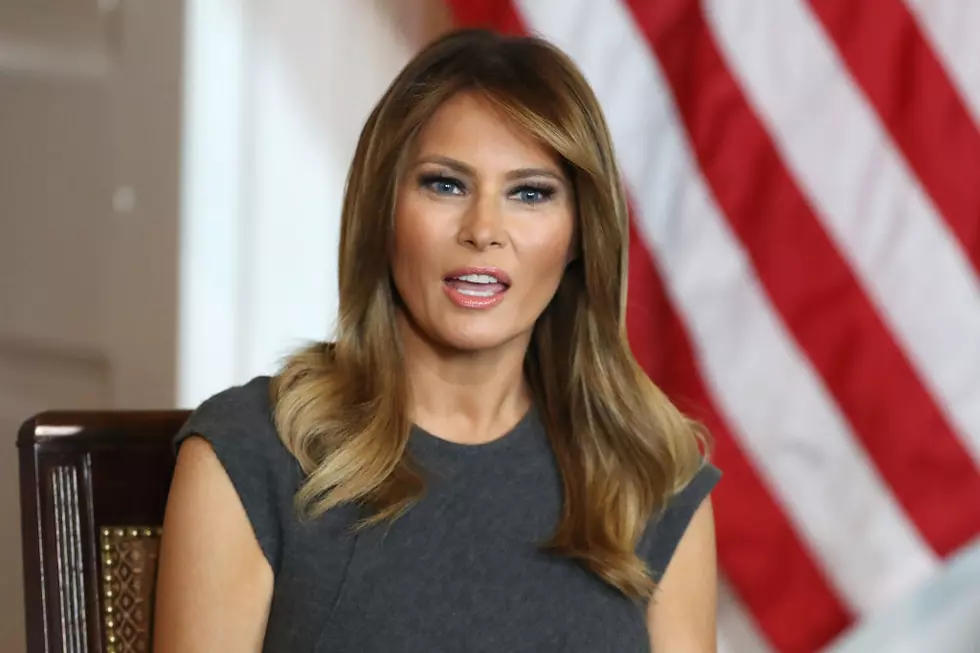 Hope Baker Makes Time for Melania [OPINION]
Getty Images
Our beautiful First Lady Melania Trump will visit the Boston Medical Center tomorrow to highlight a treatment program for babies born with Neonatal Abstinence Syndrome (NAS). The White House says Mrs. Trump's visit is part of her Be Best initiative.
A White House statement says Mrs. Trump will "learn about their Cuddling Assists in Lowering Maternal and Infant Stress (CALM) Program developed to treat babies born with NAS. In addition to CALM, Boston Medical Center developed several other programs aimed to assist pregnant women with Substance Use Disorder (SUD) and newborn babies suffering from the impact of SUD. Mrs. Trump will receive a briefing from the Boston Medical Center Staff on the status of these programs."
Her staff says "Mrs. Trump will tour Boston Medical Center's Pediatric Unit to see first-hand how these programs are implemented and meet with the children and families who have been successfully treated."
I have searched high and low for information about whether Governor Charlie Baker and or Lt. Governor Karyn Polito will accompany the First Lady on her tour of the hospital or at least meet with Mrs. Trump while she is in Massachusetts, but so far have found nothing. They should.
Governor Baker should go out of his way to welcome Mrs. Trump to Massachusetts. After all, she is the First Lady of the United States and is coming here to highlight some very special programs for kids in trouble. Governor Baker's wife Lauren is a huge advocate for vulnerable children.
There may be plans for an official welcome for Melania Trump that just have not been publicized as of this writing. I hope that is the case.
The Trump economy has had a very positive impact on the lives of Massachusetts residents and has generated billions of dollars in surplus revenue that state lawmakers have yet to figure out how to squander. Besides, it would be a classy thing to do to have an official welcome for the First Lady.
The Baker Administration has gone out of its way to snub Trump and Vice President Pence and to criticize and demean Trump's every policy decision, even though those policies have had a favorable impact on the Commonwealth.
Besides, kids are off-limits when it comes to politics. At least they should be, anyway.
Petty politics should be put aside by our RINO governor and if there are no plans yet for an official state welcome for Melania Trump tomorrow, someone should quickly get to work to make sure it happens.
Barry Richard is the host of The Barry Richard Show on 1420 WBSM New Bedford. He can be heard weekdays from noon to 3 p.m. Contact him at barry@wbsm.com and follow him on Twitter @BarryJRichard58. The opinions expressed in this commentary are solely those of the author.
More From WBSM-AM/AM 1420