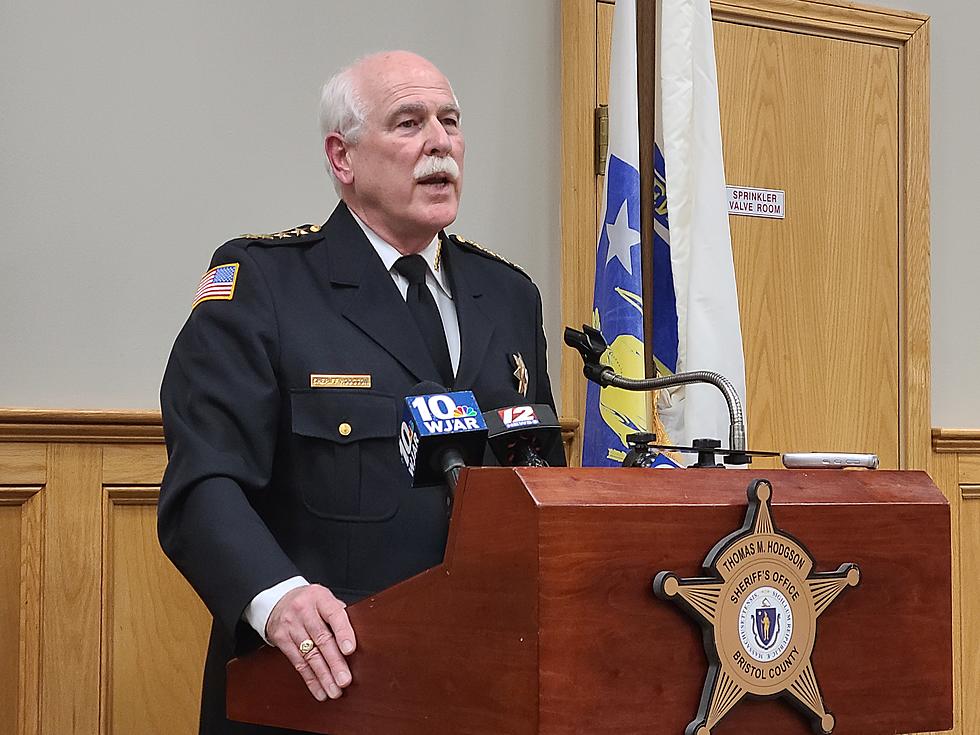 Sheriff Hodgson Asks Homeland Security Secretary to Apologize for Memo
Brian Fraga/Townsquare Media
DARTMOUTH — Bristol County Sheriff Thomas Hodgson is asking homeland security secretary Alejandro Mayorkas to apologize to the Bristol County Sheriff's Office staff after a memo from Mayorkas said their treatment of detained illegal immigrants is "unacceptable."
In that May 20 memo, Mayorkas ended the BCSO's partnership with ICE following state Attorney General Maura Healey's report on the May 2020 melee at the C. Carlos Carreiro immigration detention center in Dartmouth.
"We will not tolerate the mistreatment of individuals in civil immigration detention or substandard conditions of detention," he wrote.
The partnership allowed the BCSO to hold federal immigrations detainees at the facility and to aid in apprehending illegal immigrants.
Healey's report found that the BCSO "violated the civil rights" of detainees at the center during the incident by using "excessive and disproportionate" force that "unnecessarily caused, or risked causing, harm to all involved."
Hodgson had previously called the report "baseless."
In a letter to Mayorkas, Hodgson asked him to "publicly apologize to my dedicated, professional staff that you demonized and embarrassed with your reckless, politically motivated decision."
Hodgson's letter also asks Mayorkas to reinstate the 287(g) partnership with ICE and to deliver a congratulatory plaque from the DHS to the BCSO staff recognizing their perfect score on a recent 287(g) audit.
"Your false claims and politically motivated attack have cast a dark cloud over the public safety and law enforcement professionals at the Bristol County Sheriff's Office," Hodgson wrote. "They deserve an apology, and they deserve the award DHS made for them."
Your Complete Guide to Outdoor Dining on the SouthCoast in 2021
We compiled a list of all of the restaurants on the SouthCoast that offer outdoor dining. That's right. We did all the legwork for you. Now all you have to do is pick one and call to make that reservation so you can dine al fresco tonight.
More From WBSM-AM/AM 1420