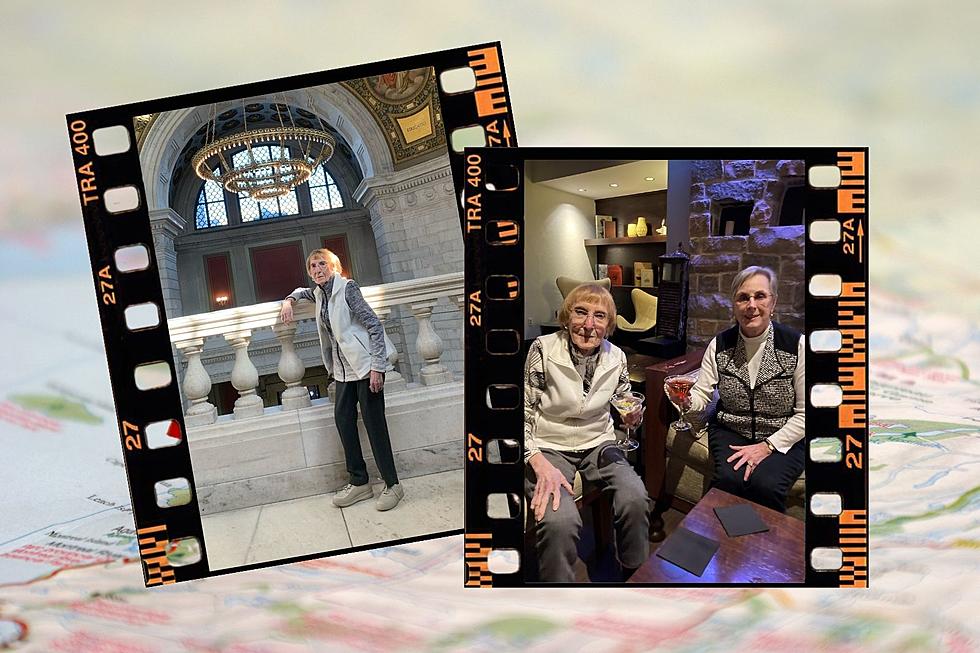 Rhode Island Rounds Out 97-Year-Old Woman's Wish of Visiting All 50 States
Courtesy of Jan Ross
In her 97 years of life, Helen Rains of South Carolina managed to visit 49 of the 50 states in the country. Rhode Island was the last one on her list, and her best friend made sure the trip came to fruition with an exciting day at the state's capitol.
Jan Ross, 79, met Rains in her neighborhood in South Carolina.
"She was a real driving force," said Ross. "She was in charge of the activities committee, she was so much fun, so interesting, and so on top of things, and that's how we became friends."
After chatting with Ross, one thing was clear: Rains was a spitfire.
"She still drives a car, drinks martinis and makes some mean fried pickles," shared Ross.
And certainly loves to travel.
"I knew she had been to all the states but said she hadn't been to Rhode Island," said Ross. "So I told her we needed to fix that."
Ross lives in South Carolina but spent around 40 years of her life living in New Jersey. During that time, she took many trips to the Ocean State, going to Newport with her friends and Narragansett Beach as a child. She was excited to join her friend for a little road trip, but this time, their trip brought them to Providence.
The ladies enjoyed a stay at the Renaissance Hotel and were greeted with a citation signed by Rhode Island Gov. Dan McKee, as a warm welcome to Little Rhody.
At 97 years old, Helen Rains still has a thirst for adventure and proves that living your best life doesn't have an age limit.
When asked about what the secret to life was, her answer was martinis. Lots of them.
Thanks to a loving friendship, Rains was able to complete her mission of visiting all 50 states, and she definitely saved the best for last.
20 Stars Who Hail From Rhode Island
Rhode Island may be the smallest state in the nation, but it has been home to many celebrities. Though some have moved here, filmed here or attended school here, only a handful were actually born here. These are those celebrities.
More From WBSM-AM/AM 1420