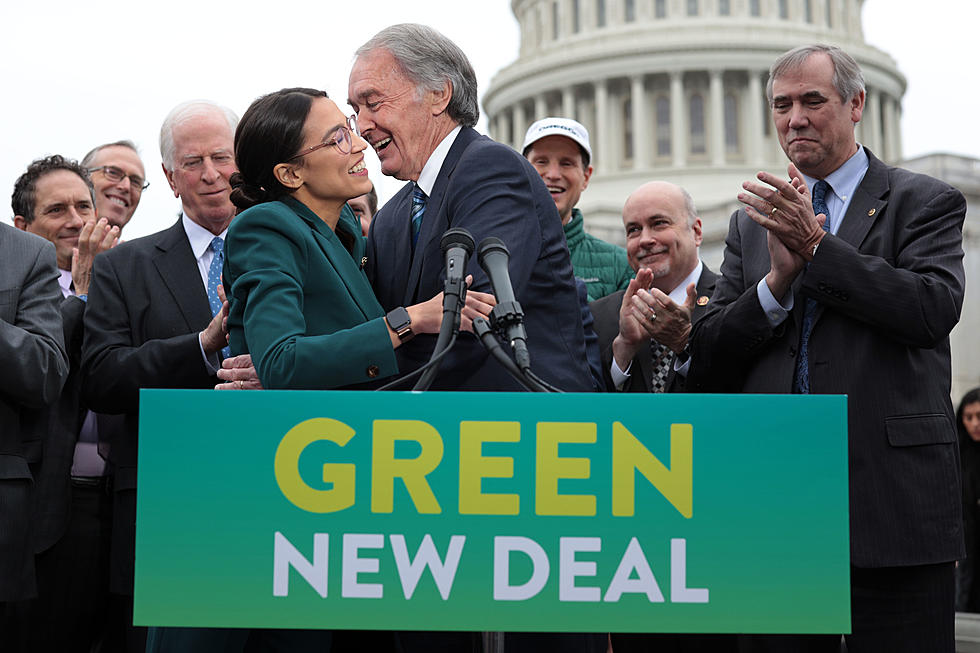 Green New Deal Coming to New Bedford [PHIL-OSOPHY]
Getty Images
Extra! Extra! Senator Ed Markey will be bringing his Green New Deal Town Hall to Greater New Bedford Vocational Technical High School.
It is slated for Wednesday, August 14 from 6:30 p.m. to 8 p.m.
In February, socialist Rep. Alexandria Ocasio-Cortez and Sen. Ed Markey released the Green New Deal, a nonbinding congressional resolution that, in my opinion, calls for economically destructive and environmentally toxic extremist policies that would be a complete disaster for our nation and the American people.
Sen. Markey is inviting the public to drop into the town hall meeting and discuss ways to move the Green New Deal forward.
Their radical and impractical plan could suck trillions of dollars out of our economy, raise costs of what we buy and wipe out millions of jobs. All this would hit American families and businesses hard in the wallet. Their resolution aims to eliminate virtually all fossil fuels from U.S. electricity generation within 10 years. Say goodbye to over three million jobs in the oil, natural gas and coal industries.
With AOC's and Markey's resolution, the Green New Deal would make air travel obsolete. It would also transform huge sectors of the U.S. economy into gigantic socialist, government-run programs that would be controlled by bureaucrats in Washington. This isn't just socialism trying to control the weather 80 years in the future–it's pure insanity!
For more information about this event, call (617) 565-8519. But be sure to show up on August 14 and tell Sen. Markey "no deal."
Phil Paleologos is the host of The Phil Paleologos Show on 1420 WBSM New Bedford. He can be heard weekdays from 6 a.m. to 10 a.m. Contact him at phil@wbsm.com and follow him on Twitter @PhilPaleologos. The opinions expressed in this commentary are solely those of the author.
More From WBSM-AM/AM 1420