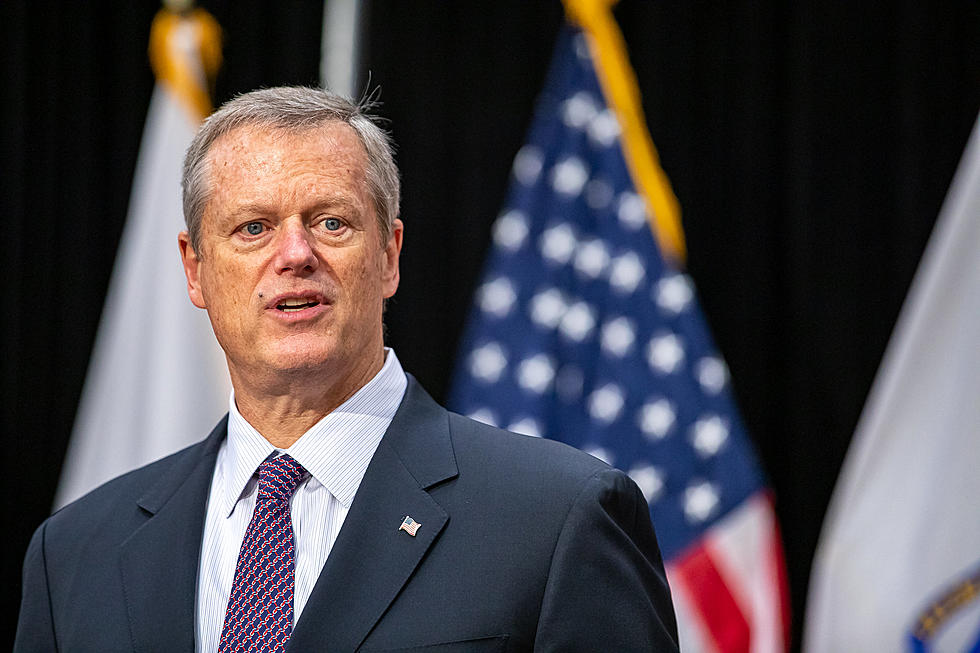 In Agreement With Baker's Climate Bill Veto [PHIL-OSOPHY]
Joshua Qualls/Mass.Gov
Flying in the face of environmentalists and special interest groups, not to mention the state legislature, Gov. Charlie Baker rejected the zealous climate bill legislation that took lawmakers five months to negotiate. Baker worries that the law would, among other things, hamper new housing and building construction, and I say he's right to give them a thumbs down.
Baker's veto sets up very interesting predicaments. He's laid the groundwork for the year's first major head-to-head conflict between legislators, who've worked and reworked the 57-page climate bill. That said, the lawmakers have the force to override his veto, and simply by re-submitting the same exact bill, you'll witness a political checkmate. And from the sources I spoke with, the Democrats are in no mood or willing to even consider a concession.
I'm opposed to several pieces of the bill, especially that the law would allow cities and towns to change their local building codes to require new construction to be "net zero." This bill will shackle building and home construction, real estate and ancillary industries.
Everyone insists on clean air, but demanding any new home be built so tightly to achieve net-zero GHG emissions is too harsh a game-changer. Building will be much more costly and there'll be less of it. Common sense will tell you if your house is built too airtight for net-zero specifications, it will sweat and that moisture has to find somewhere to go, and since it can't escape, soon your home could be full of mold.
The Commonwealth has set 2050 as its goal for net-zero emissions. To achieve that objective, the lawmakers have to be draconian and iron-fisted. However, their ill-conceived ideas in the bill will definitely suppress housing construction by giving local governments too much regulatory power over development proposals. Much of the bill is too radical, and I say yes to Gov. Baker saying no.
Phil Paleologos is the host of The Phil Paleologos Show on 1420 WBSM New Bedford. He can be heard weekdays from 6 a.m. to 10 a.m. Contact him at phil@wbsm.com and follow him on Twitter @PhilPaleologos. The opinions expressed in this commentary are solely those of the author.
The 100 Best Places to Live in the Midwest
Enter your number to get our free mobile app
More From WBSM-AM/AM 1420