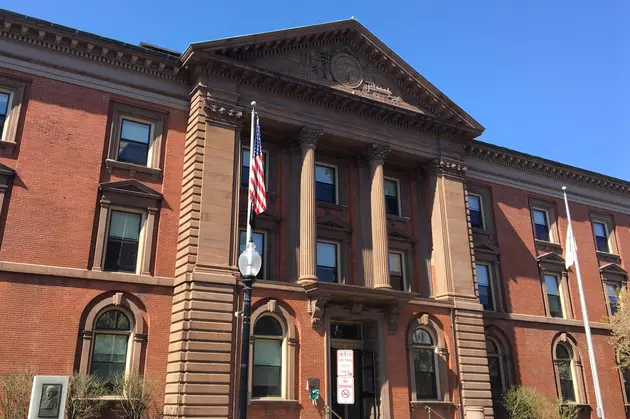 Gomes: Proposed Opioid Lawsuit No 'Publicity Stunt'
New Bedford City Hall/City of New Bedford
NEW BEDFORD — Recent statistics have shown a decline in opiate related overdoses over the course of 2017 in a collection of areas across the country.
Following the State of the City Address, where Mayor Jon Mitchell announced a 19-percent drop in 2017 of overdoses from opiates in New Bedford, City Councilors unanimously voted to refer a motion to the Mayor's Office and City Solicitor Mikaela McDermott requesting the start of the process of filing a lawsuit against pharmaceutical companies that produce opioid pain medication.
The lawsuit seeks reimbursement for what the motion, penned by City Councillor At-Large Brian Gomes, describes as "damage done to our city." It lists lives lost, the epidemic of overdoses, the deterioration of the city's people and communities, and the added calls for services from EMS and the Police and Fire Departments.
"My city has been hurt, lives have been lost, services rendered, and it goes on and on and on. You see the damage still every day," said Gomes. "The companies that produced that drug and pushed it onto the people of this country owe us something, because the damage has been intense and severe."
Gomes also responded to comments made by Mayor Mitchell during his weekly appearance on WBSM on Wednesday, referring to Gomes' proposal as a chance "to grab a good political headline."
"This is not a publicity stunt, this is about my city. For you to do what you did to take a pop-shot at me about a headliner? I can get a headline whenever I want I've been here long enough," Gomes bellowed at the meeting. "It's not a waste of resources, its saving our city."
While she supports the motion, Ward Three Councillor Dana Rebeiro is skeptical of the practicality of the lawsuit, and questioned whether the City of New Bedford could keep financial pace with big pharmaceutical companies in a legal battle.
"My concern is finding lawyers that can meet the level of the lawyers that the pharmaceutical drug companies hire," explained Ribeiro.  "They hire some pretty big guns so how much would that cost? Some of these lawyers cost $500 dollars and hour and where will that money come from? From the tax payers? They won't work pro bono."
The motion further asks the City Solicitor to request the state for records of the pharmaceutical companies that have done business, as well as records of any doctors that may have overprescribed opioids in the Greater New Bedford Area.
More From WBSM-AM/AM 1420