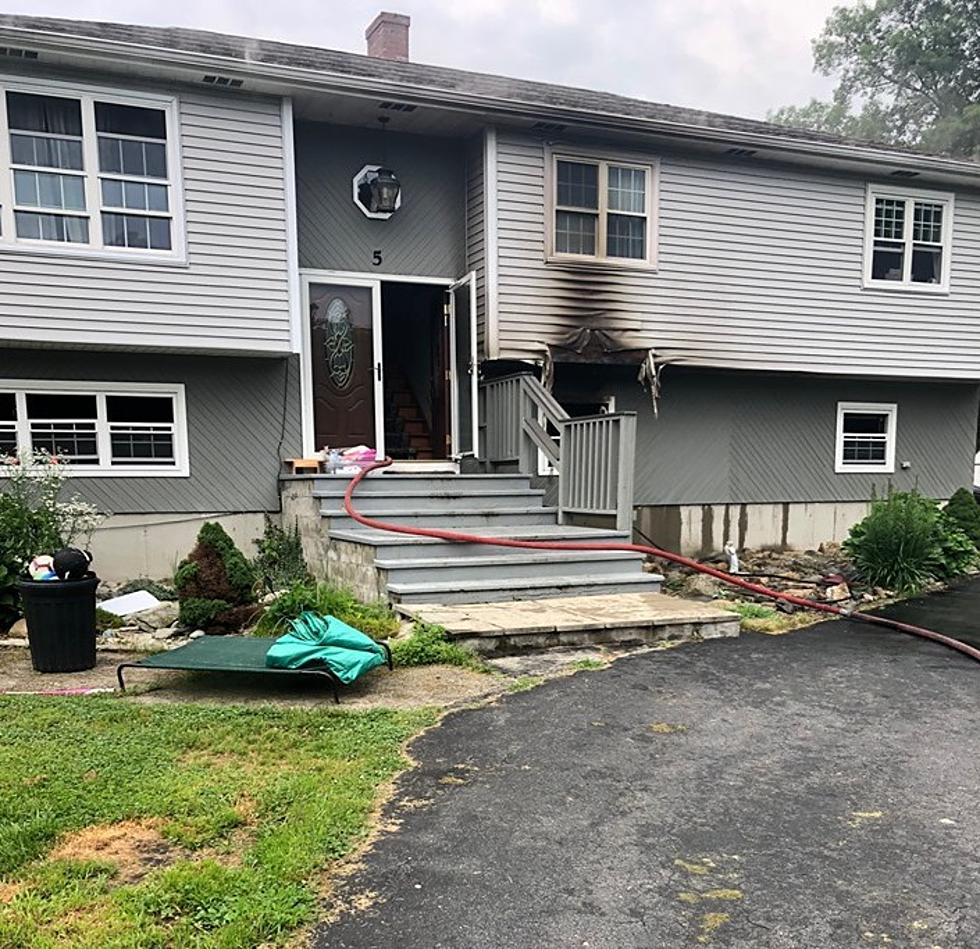 Freetown House Fire Causes Estimated $100,000 Damage
Freetown Fire Department Facebook photo
Freetown firefighters say there were no injuries reported during a house fire Saturday morning at 5 Oaklawn Road in Assonet that caused about $100,000 in damage.
Firefighter Steve Medeiros told WBSM News, fire crews responded just before 10am and found smoke coming from a finished room in the lower floor of the split-level home.
Fire crews had to lay more than 1,700 feet of hose in order to get a water supply to the fire scene.
Fireighters spent about two hours at the scene dousing the fire and investigating.  Medeiros says an unattended candle may have played a role in the fire, but officially, the cause of the fire is under investigation.
The three occupants made it safely out of the house and no injuries were reported. The Berkley Fire Department provided mutual aid, covering the Freetown Station.
More From WBSM-AM/AM 1420