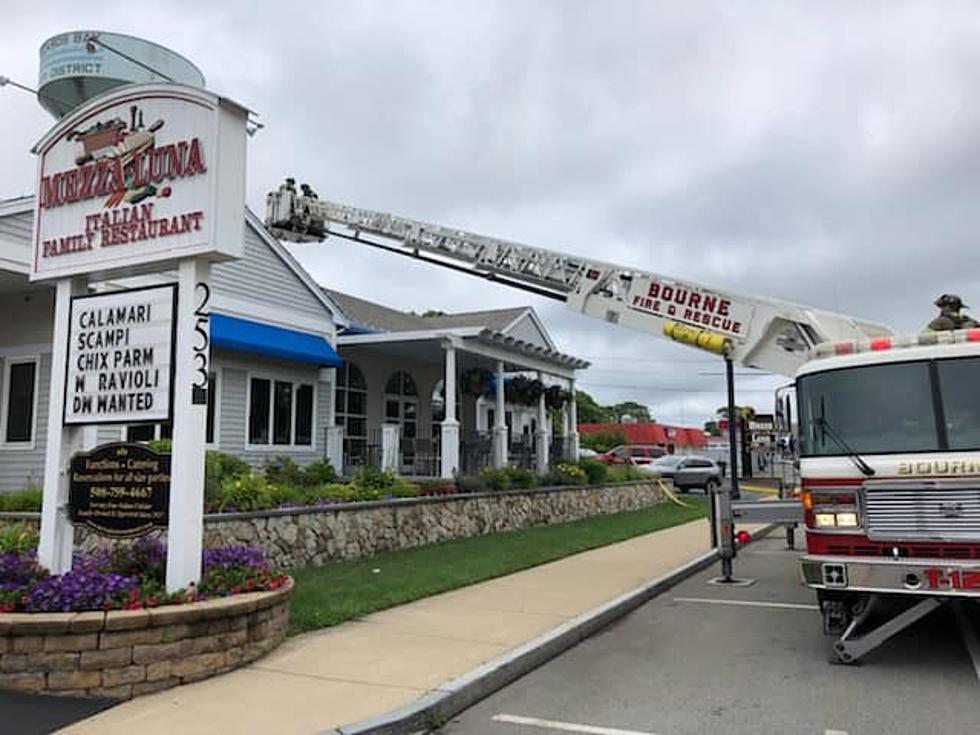 Fire at Bourne's Mezza Luna Restaurant
Courtesy Bourne Fire Department via Facebook
BOURNE — Staff were evacuated at Mezza Luna Restaurant in Bourne this morning after a fire broke out in the basement, causing minor damage.
Fire crews responded at around 11 a.m. Friday to a fire at the Mezza Luna Restaurant on Main Street in the Buzzards Bay neighborhood, according to a spokesperson.
Staff members were in the restaurant at the time, but were all safely evacuated.
The spokesperson said the fire caused minor damage to the ceiling in the basement and bathroom.
Mezza Luna was able to reopen for service as fire crews were leaving at around 2 p.m., the spokesperson said.
The department is currently investigating the cause of the fire.
Another fire in October 2007 had previously destroyed the restaurant.
The Cape Cod Times reported that three firefighters were injured in the last blaze, which caused an estimated $1.5 million in damages.
It was caused by an overheated wall socket, the Times cites state fire marshal Stephen Coan as saying.
Mezza Luna was rebuilt soon afterwards.
9 SouthCoast Restaurants We Miss That You Might Miss Too
The SouthCoast is home to many great restaurants, but that doesn't mean we still can't be sad about some of the ones that left us too soon. See how many you remember from New Bedford, Dartmouth, Middleboro and Fairhaven.
The Weirdest Food Combinations That the SouthCoast Is Eating
We all love food here on the SouthCoast, but here are some weird food combinations that will leave you scratching your head.
More From WBSM-AM/AM 1420