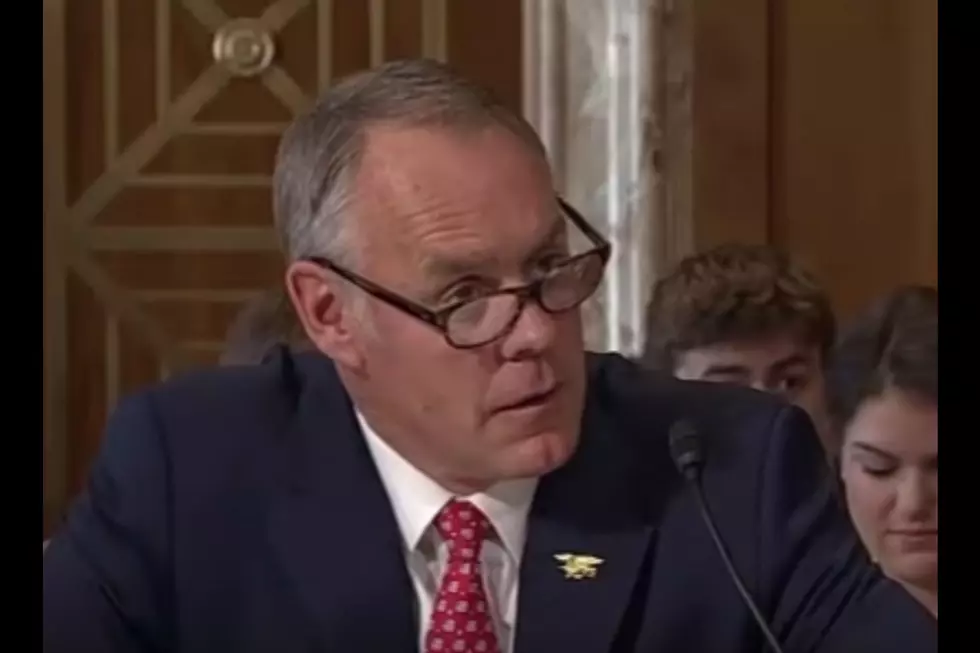 Few Answers on Marine Monument as Zinke Completes White House Review
Live On-Air News/YouTube
STATE HOUSE, BOSTON — The future of a national monument off the coast of Massachusetts is unclear Thursday after Interior Secretary Ryan Zinke wrapped up a review of 27 monuments, but did not publicly disclose his recommendations.
The Northeast Canyons and Seamounts Marine Monument, a roughly 4,900 square-mile area south of Cape Cod designated as a monument by President Barack Obama in 2016, was among those targeted for review by the Trump Administration.
While environmental advocates applauded Obama's decision, made under powers granted through the Antiquities Act, the commercial fishing industry, port communities and some elected officials pushed back against its strict limits on fishing.
Gov. Charlie Baker's administration had knocked what they described as a lack of public process and conflicts with existing marine planning processes.
Energy and Environmental Affairs Secretary Matthew Beaton said in May that he hoped the review would yield modifications "recognizing the work that went into the ocean management plan and the public process around this issue."
Zinke announced Thursday that he had sent his recommendations and findings to President Donald Trump. The announcement named the Northeast Canyons and Seamounts as among eight monuments Zinke visited during his 120-day review, but did not specify if he was suggesting any changes to that area or others.
The Conservation Law Foundation blasted Zinke for "withholding" the details and suggested possible legal action.
"The fate of these treasures shouldn't be left hanging in the balance," Peter Shelley, the foundation's senior counsel, said in a statement. "Some 3 million people - more than 98 percent of commenters - voiced their support for keeping our national monuments intact. Submitting recommendations that defy the will of the American people and then withholding these recommendations from the public is utterly unacceptable. The president has no legal authority to alter national monuments, and we will take him to court if he tries."
A Department of the Interior spokesman said any additional information on the monuments would come from the White House. A spokesman for the state's Executive Office of Environmental Affairs said Thursday afternoon they had not received any information about the Canyons and Seamounts monument.
Zinke told the Associated Press he would recommend changes to a "handful" of national monuments, but none would be eliminated.
"No President should use the authority under the Antiquities Act to restrict public access, prevent hunting and fishing, burden private land, or eliminate traditional land uses, unless such action is needed to protect the object," Zinke said in a statement. "The recommendations I sent to the president on national monuments will maintain federal ownership of all federal land and protect the land under federal environmental regulations, and also provide a much needed change for the local communities who border and rely on these lands for hunting and fishing, economic development, traditional uses, and recreation."
--By Katie Lannan, State House News Service
More From WBSM-AM/AM 1420