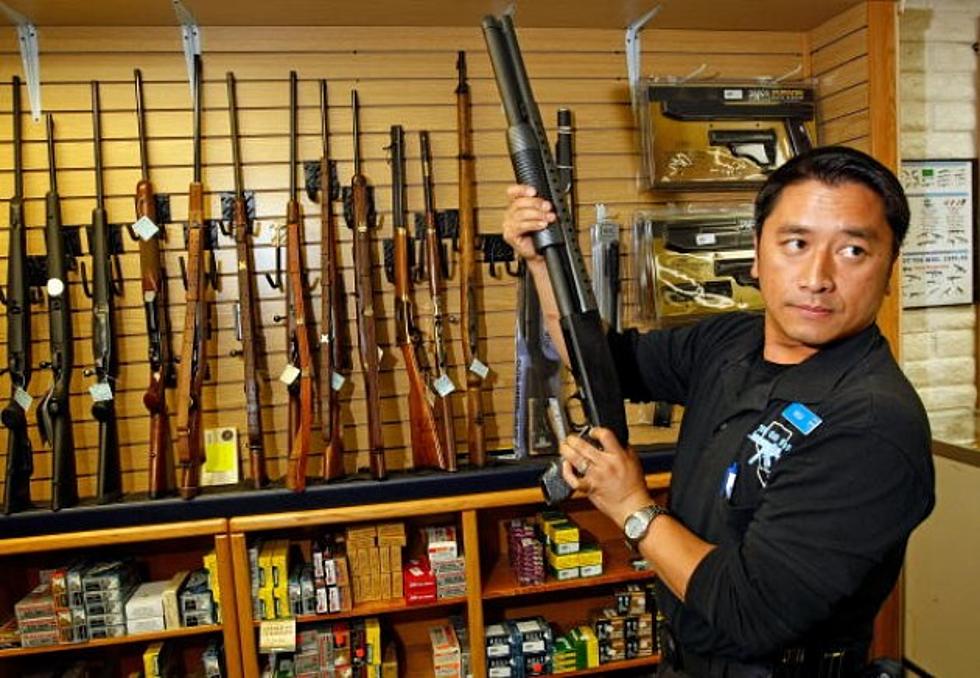 Federal Judge Rules Mass. Gun Shops May Stay Open During Pandemic
Getty Images
A federal judge today agreed that an executive order closing Massachusetts gun shops during the Baker administration's COVID-19 state of emergency was unconstitutional.
U.S. District Judge Douglas P. Woodlock issued an order allowing gun shops in the state to reopen, ruling that Governor Charlie Baker's decision in March to close them along with other "non-essential businesses" infringed upon rights guaranteed under the Second Amendment.
Woodlock during a two-hour virtual hearing said he could see no justification for the order, and that he could discern no relationship between the goals of Baker's emergency declaration and the move to burden particular constitutional rights.
The ruling spells victory for a coalition of gun shops, Second Amendment advocates, and others who sued Baker last month. Woodlock agreed that Baker's order amounted to a "burdening of Second Amendment rights" and faulted the governor for providing little explanation to the public.
The judge suggested various restrictions on gun shop operation during the COVID-19 pandemic, indicating that they should operate by appointment only and be limited to four appointments per hour. Like all businesses that remain open during the coronavirus pandemic, the shops would have to take steps to ensure social distancing and sanitation.
The order will take effect at noon on Saturday.
Enter your number to get our free mobile app
More From WBSM-AM/AM 1420