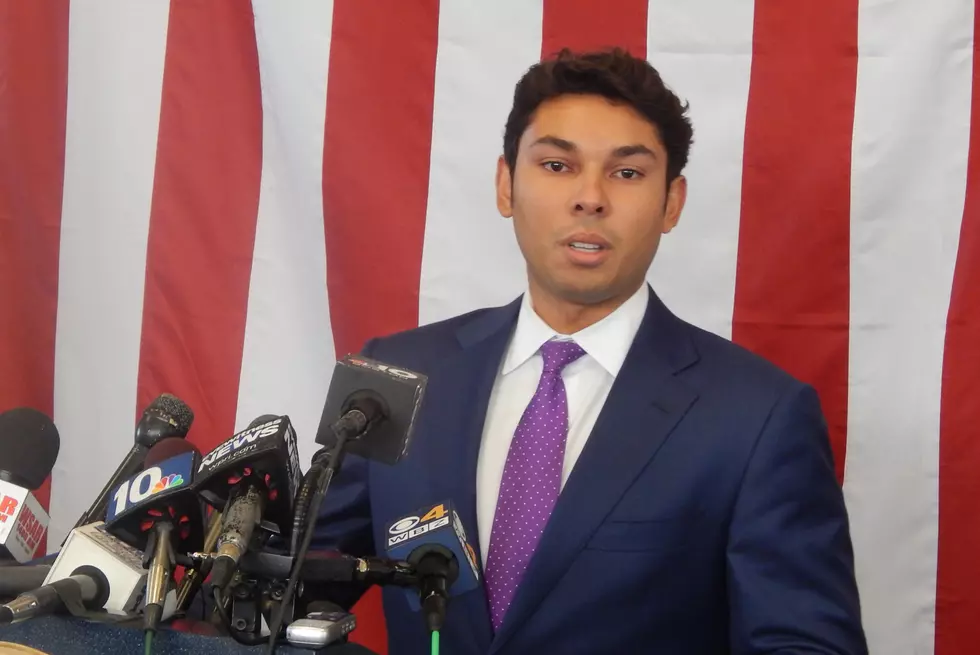 Fall River's Misery Continues Unabated [OPINION]
Taylor Cormier/Townsquare Media
Is anyone in Fall River even interested in governing anymore, or has political grandstanding just become the norm?
Apparently unable or unwilling to accept Tuesday's special election results, City Councilor Shawn Cadime has formally requested another council vote to remove Mayor Jasiel Correia from office. A similar effort failed last year.
Correia is facing a multi-count federal corruption indictment unrelated to his tenure as mayor. Cadime failed last year to convince Correia to resign and efforts to force a council vote to remove Correria from office were also unsuccessful.
Four thousand of the roughly 85,000 people who reside in Fall River forced this recall election. Only 27 percent of eligible voters thought the issue was important enough to turn out and vote. Correia was recalled but then re-elected on the same ballot. Crazy, yes, but those are the rules and Correia won fairly and squarely.
Cadime is upset that Correia has since removed Paul Coogan, his closest competitor in Tuesday's balloting, and Coogan supporter and School Committeeman Marc Costa from a committee planning a new Durfee High School. Cadime calls it "retribution." It's called politics. To the victor goes the spoils.
Cadime has a long history of theatrics since his time on the Fall River School Committee and is often disrespectful to administration officials who appear before the council. That he would choose to keep this public feud going is not a surprise.
When the council considered voting to remove Correia last year, Correia threatened a lawsuit. The city's attorney, Judge Macy, warned councilors that they could lose and it could cost the city lots of money. Nothing has changed since then.
Cadime needs to accept the results of Tuesday's election and move on. Correia will face a primary election in September and the voters will have another opportunity to remove him. Until then, this petty foolishness needs to stop. The people of Fall River deserve better.

Barry Richard is the host of The Barry Richard Show on 1420 WBSM New Bedford. He can be heard weekdays from noon to 3 p.m. Contact him at barry@wbsm.com and follow him on Twitter @BarryJRichard58. The opinions expressed in this commentary are solely those of the author. 
More From WBSM-AM/AM 1420