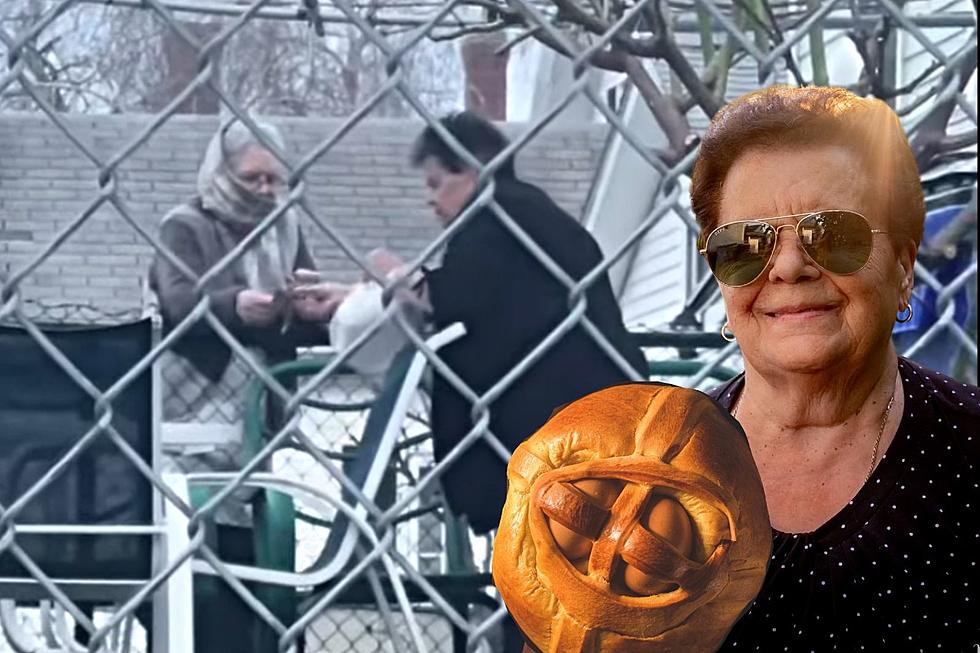 Fall River Vavos Caught in the Act in Hilarious TikTok
Courtesy of Megan Rego
From the looks of this recent TikTok, one Fall River Vavo has the hookup for the best product in town, and it comes at a price.
Megan Rego had her camera rolling when her Vavo (Portuguese for grandmother) had a suspicious meet-up with a neighbor. Turns out Vavo was purchasing sweet bread, but the TikTok offers a more humorous angle of the tasty exchange.
Megan Rego lives in Fall River with her Vavo, Maria Olivia, and they are thick as thieves.
"She's my best friend," Rego said of her grandmother. "She is the only living grandparent I have left. She has always been my safety, my comfort and my pure love. I'm super close to her."
Maria Olivia is no ordinary 87-year-old.
"She is so modern and open-minded," said Rego. "She walks every day, she still exercises every day. ... She's very with the times."
Olivia is a kid at heart and doesn't shy away from being the center of attention, often acting as the star of her granddaughter's TikToks.
Rego's latest TikTok was a perfect spur-of-the-moment video as she returned home from work and watched her Vavo walk towards the backyard, money in hand.
"I immediately got my camera out," said Rego. "I yell to her, 'Vavo, what are you doing?' And she said, 'I'm going to get Massa.'"
Turns out their neighbor, Lurdes, has some of the best sweet bread in town. She makes it and sells it to friends, and Vavo wanted to get her hands on some before Easter.
It was a simple transaction among friends, but thanks to this TikTok, we got a glimpse of how the OG Vavos roll during the holidays.
How to Speak Fall River
We asked you on Facebook for your best example of a Fall River accent, and you did not disappoint.
40 Photos of Fall River From a Beautiful Perspective
Fall River Photographer and Native Mark Maxwell captured the wildlife in Fall River in a different, yet beautiful way.
More From WBSM-AM/AM 1420