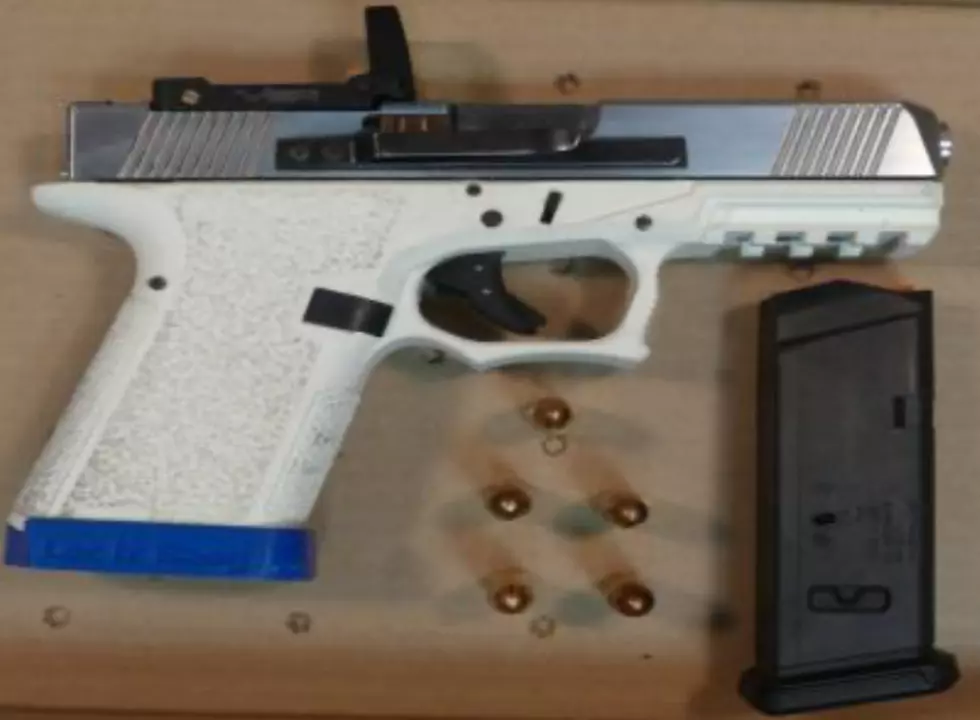 Fall River Teen Arrested on Gun and Drug Charges
Fall River Police
A Fall river teen who police say is a gang member was arrested on firearm charges for the second time Wednesday, and also charged with possessing illegal Percocet pills.
Wednesday at around 6:30 p.m., members of the Fall River Police Department Gun Violence Task Force and FBI Gang Task Force were on patrol in the Flint area of the city, according to Lt. Jay D. Huard of the Fall River Police Department. Investigators saw a known "drug-involved person who is a validated Asian Boy Crip" walk up to an older tan Toyota parked on Rocliffe Street. The Toyota had two people sitting inside it. Detectives observed what appeared to be a drug transaction. Police approached, detained the two individuals sitting in the car, and searched the vehicle.
A state trooper found a black fanny pack on the passenger seat near the center console, and the fanny pack contained a silver and white 9-millimeter handgun with five unfired rounds in the magazine, Huard said in a release. Officers also found an open plastic bag on the floor behind the front passenger seat that contained 11 blue-green pills that were identified as 30 milligram Percocet pills.
One of the car's occupants, a 17-year-old juvenile, allegedly admitted to ownership of the firearm and the narcotics. He was placed under arrest and charged with possession of a large-capacity firearm, possession of ammunition without an FID card, and possession of a Class B drug. It was the juvenile's second arrest on firearm charges.
The area where the youth was arrested has been active with Asian Boyz Crip (ABZ Boys) gang members, the police department spokesman said. The Fall River Police Department, Massachusetts State Police, and FBI collaborated in the investigation.
"This is an example of three agencies working together to remove dangerous firearms from our community," stated Police Chief Jeffrey Cardoza.
Enter your number to get our free mobile app
More From WBSM-AM/AM 1420