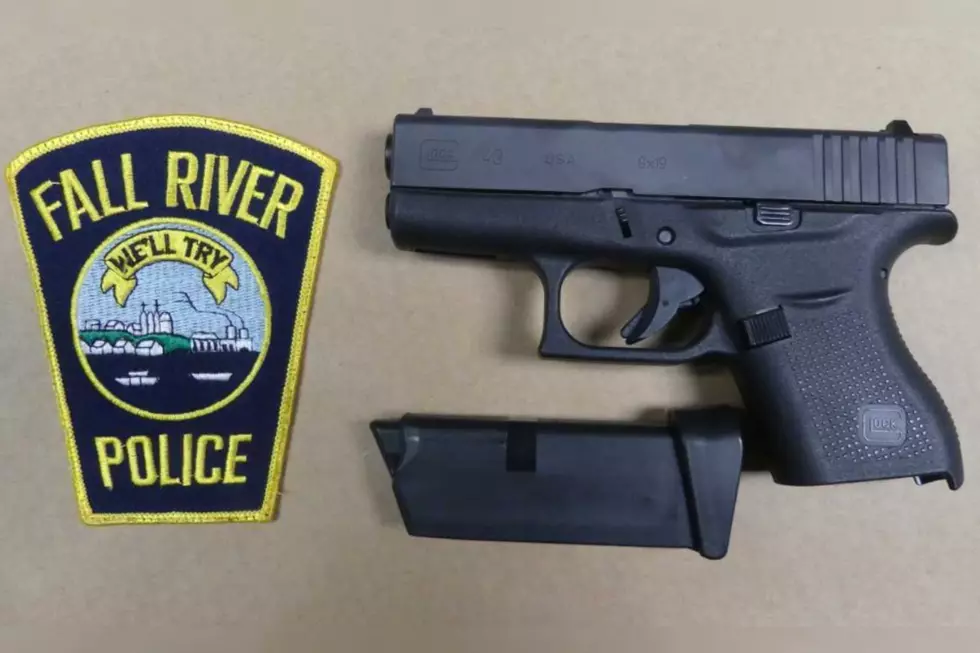 Fall River Police Seize Illegal Gun at Rail Trail
Courtesy Fall River Police
FALL RIVER — Two Fall River men have been arrested and an illegal handgun seized after police broke up a group of people on the Quequechan Rail Trail late Thursday night.
Police said that vice and gang unit detectives were conducting surveillance near the rail trail in response to a recent increase in people trespassing on the trail after its 9 p.m. closing time.
At around 11 p.m. Thursday, the detectives saw a group of around six to eight people congregating on the trail.
According to police, the group scattered when the detectives approached.
Two department members said they made contact with 29-year-old Eric Jones, who they said kept his hands in the kangaroo pouch of his sweatshirt.
A pat-frisk of Jones eventually turned up a loaded Glock 43 handgun, police said.
Jones was arrested and charged with trespassing and carrying a loaded firearm without a license, among other charges.
Police said 29-year-old Aaron McDermott was also arrested on outstanding warrants for a variety of offenses including possessing a class A and a class B drug, breaking and entering, trespassing, and vandalism.
See How Much This Fall River Intersection Has Changed in a Decade
Well this is surely a blast from the past. While exploring Google Maps' street view feature recently, I came across an old still from 2012 mixed in with the more recent ones. It showed an almost decade-old look at Fall River's New Harbour Mall, which is now dead and has been replaced by the stores at the SouthCoast Marketplace. The more I looked around the intersection on William Canning Boulevard, the more I began to see remnants of the past, some that may now be long-forgotten for some. This Fall River intersection has changed so much in the past near-decade, but if you're needing a little look in the rearview to see how far it's come, check out some of the following stills.
How Many in America: From Guns to Ghost Towns
Can you take a guess as to how many public schools are in the U.S.? Do you have any clue as to how many billionaires might be residing there? Read on to find out—and learn a thing or two about each of these selection's cultural significance and legacy along the way.
More From WBSM-AM/AM 1420