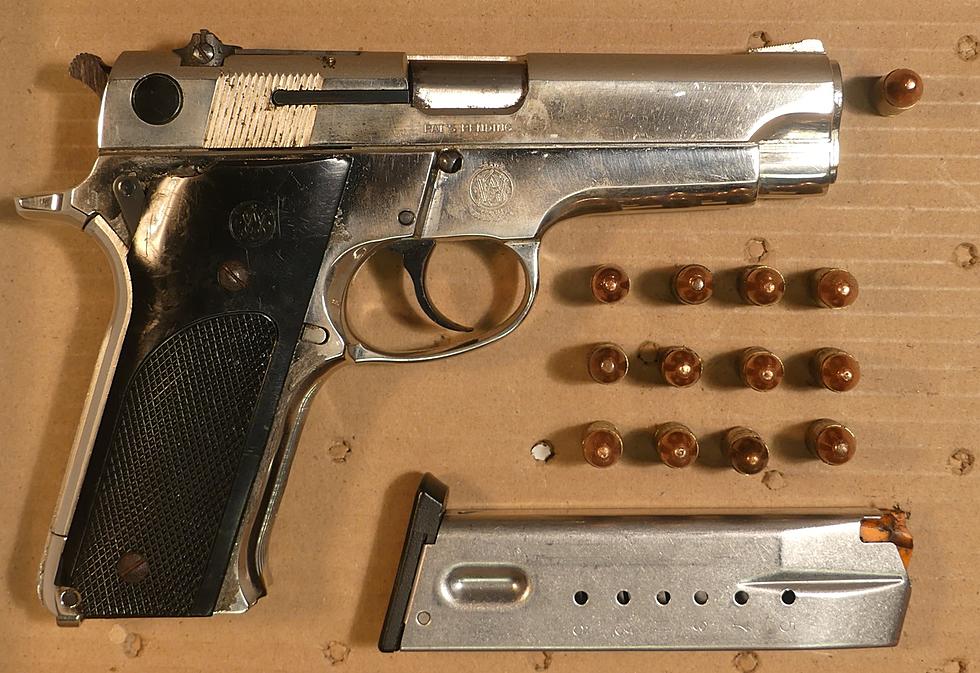 Fall River Police Arrest Man on Illegal Gun Charges
Courtesy Fall River Police
FALL RIVER — After a traffic stop, Fall River police arrested a 22-year-old man on felony firearms offenses after police said he was found to have a handgun without a license.
Police said Robert Bruton has been taken into custody Sunday morning.
According to police, at around 11:30 a.m. on Sunday, patrol officers in the Corky Row area spotted a car allegedly drive through a stop sign at Morgan and Second streets without stopping.
After stopping the vehicle, officers said they noticed a passenger moving around and allegedly reaching for something.
They removed him from the car along with the jacket he was sitting on.
The officers allege that they found a loaded Smith and Wesson 9mm handgun inside the pocket of the jacket.
Bruton has not been issued a license to carry in Massachusetts, police said.
He was arrested for felony firearms offenses.
An investigation is ongoing to determine the status of the pistol.
7 Rules You Should Follow if You Plan On Grilling in Massachusetts
Firing up the grill is a welcome sign of warm weather. But if you live in Massachusetts, you should read these rules before you get cooking.
Top 10 Celebrity Sightings Across the SouthCoast
There have been an awful lot of movies filmed on the SouthCoast in recent years, bringing lots of big-name actors with them. Whether they came for filming or swung through to sit at the beaches, we have had our fair share of star sightings in the area. Here are our top 10 celebrity sightings ... so far.
More From WBSM-AM/AM 1420