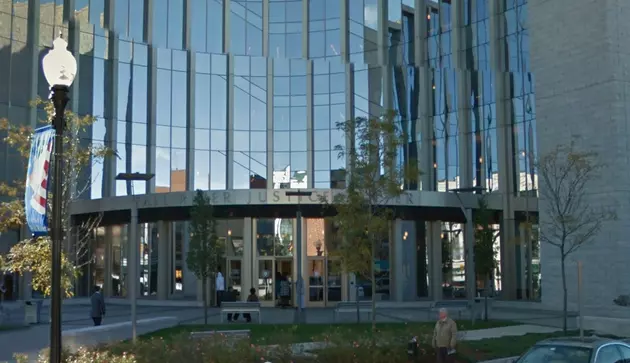 Fall River Man Arrested For Filming Police Officer Awarded $72,500
via google maps
The city of Fall River will pay $72,500 to settle a lawsuit filed by George Thompson, a resident in the city who sued Thomas Barboza, a Fall River police officer, after the officer arrested him in January 2014 for using his cellphone to video-record Barboza in public.
According to WCVB 5, the lawsuit was dismissed permanently on Tuesday and Thompson may not further pursue the matter in court.
David Milton, who was the attorney representing Thompson, stated that the agreement was a "good settlement" that will "hopefully send a message to Fall River and other towns that must keep their officers from violating the well-established right to record police" in a public place.
Even though the city agreed to pay him, Thomson stated that the city "has not fixed the problems with the Fall River Police Department that led to his arrest for conducting an illegal wiretap, a charge that was ultimately dismissed after Thompson's phone was erased in police custody and his case garnered regional media attention."
Fall River police chief, Daniel Racine, stated that back in April 2014, Barboza, who was the arresting officer, received a one-day suspension and a 15-day prohibition after he admitted that his conduct during the Thompson arrest was unprofessional.
Thompson stated that he was on his front porch while Barboza was outside working on a traffic detail on January 6, 2014, and that's when Barboza was on his cellphone swearing. Thompson then pulled out his smartphone and began to record the officer. That's when Barboza ran up to him, pushed him to the ground, called him a "welfare bum," and arrested him.
Barboza claimed in the arrest report that Thompson was audio-recording him in secret using another phone. The charge for illegal wiretap was dismissed on April 11, 2014, after prosecutors determined that someone had erased the video on Thompson's phone while it was in the custody of the Fall River Police Department.
Initial statements by Racine and a police detective discovered that the phone could have been remotely erased over the Internet, but an independent investigation, conducted by an agency hired by the police department, determined that the phone erased itself when someone at the police department typed in the wrong passcode 10 times, an internal security feature that reset the phone to factory settings.
Thompson concluded that his civil rights were violated and "he offered to settle with the city last summer for $60,000, but was told by attorneys that the administration wanted to delay the settlement until after the November 2015 municipal elections."
With additional reporting by Sal Lopez
More From WBSM-AM/AM 1420