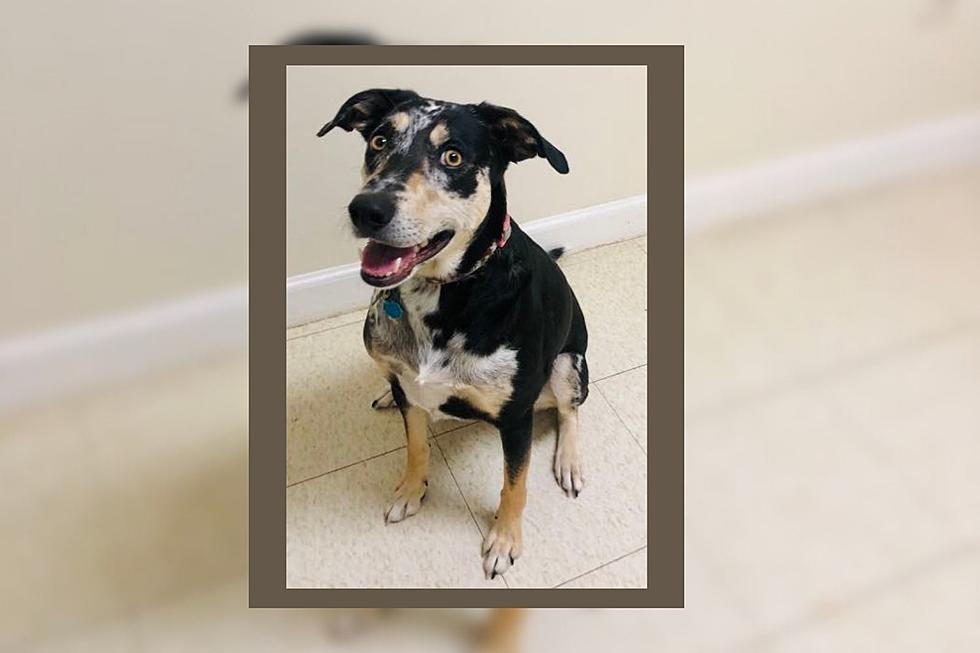 Fall River Dog Looking for a Second Chance at Forever [WET NOSE WEDNESDAY]
Courtesy of Forever Paws Animal Shelter
Nothing beats coming home to a pet, and there are hundreds of animals in shelters waiting to be that pet for a family.
Fun 107 introduced Wet Nose Wednesday as a way to get the word out about loving animals that are up for adoption. Thanks to local shelters in the area, we are able to spotlight one pet every week.
This week, I would like to introduce you to Nova.
Nova is a sweet two-year-old Catahoula Leopard mix, currently under the care of Forever Paws Animal Shelter in Fall River. She was surrendered to the shelter after her owner could not take care of her anymore, a hard decision to make for any pet owner.
Nova loves to be the star of the show. If you give her attention, she will love you forever. She is really easygoing with not too much energy but likes to pull on her leash. She is very curious and wants to know what's going on around her. She is also super smart and learns quickly. Nova is a hound mix, so her new family needs to be prepared for walks, runs, and keeping her busy.
Forever Paws recommends her forever family to have a fenced-in yard would be great. No apartments, please! Her new family will own their home, have previous dog experience, and have kids over 12.
Does she sound like the right fit for you and your family? Contact Forever Paws Animal Shelter to schedule an appointment.
Forever Paws Animal Shelter
300 Lynwood Street, Fall River, MA 02721
(508) 677-9154
RANKED: Here Are the 63 Smartest Dog Breeds
Does your loyal pup's breed make the list? Read on to see if you'll be bragging to the neighbors about your dog's intellectual prowess the next time you take your fur baby out for a walk. Don't worry: Even if your dog's breed doesn't land on the list, that doesn't mean he's not a good boy--some traits simply can't be measured.
More From WBSM-AM/AM 1420