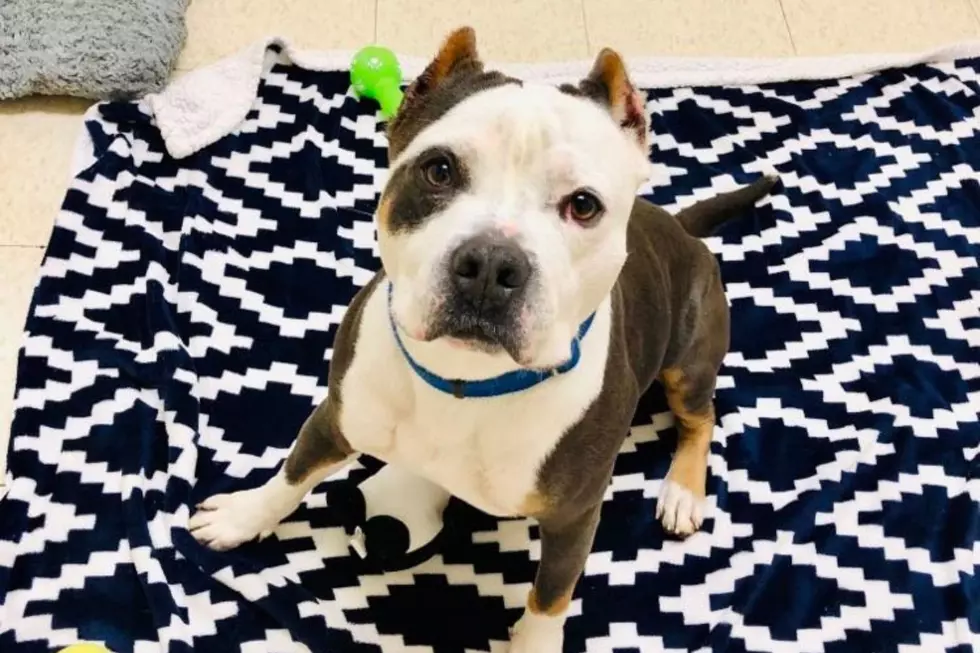 Fall River Dog With Health Setback Hopes to Bring Love to a New Family [WET NOSE WEDNESDAY]
Courtesy of Lighthouse Animal Shelter
It's Wednesday, so let's talk animals.
There are hundreds of animals on the SouthCoast that are patiently waiting to find a place to call home, and it's our mission to give these loving animals the spotlight each week on Wet Nose Wednesday. Thanks to the help from local shelters, we are able to share their stories to unite families with their new best friends. This week, we head to Fall River where one dog is waiting to be loved.
Meet Beamer, a 9-year-old American Pit Bull Terrier at Forever Paws Animal Shelter in Fall River. Despite some setbacks, he is full of love. Beamer showed up at the shelter in pretty rough shape.
"He came to us with a nasty ear infection, and after a couple of months with no response to medication, we have determined that he will need surgery on it," shelter director Arianna Silva said. Luckily, the shelter is able to cover the expense of the surgery thanks to an organization willing to sponsor it.
"He does appear to be deaf in that ear at this point, but we will not be 100% sure until he is seen and treated by a specialist," Silva said.
Despite Beamer's hardships, he loves everyone he meets. He loves to walk, swim, play fetch and just be with people. He would do well in most home situations where the family owns their home, has older kids and lives an easy-going lifestyle.
Does Beamer sound like a good fit for your family? Schedule an appointment with Forever Paws Animal Shelter today and meet your new best friend.
Forever Paws Animal Shelter
300 Lynwood Street, Fall River, MA 02721
(508) 677-9154
Fairhaven Vet Offers Tips to Keep Dogs Calm During Fireworks
Independence Day can be Anxiety Day for our four-legged friends who aren't used to loud noises. Dr. Michael Rocha from Capeway Veterinarian in Fairhaven offers some tips to keep dogs calm.
More From WBSM-AM/AM 1420