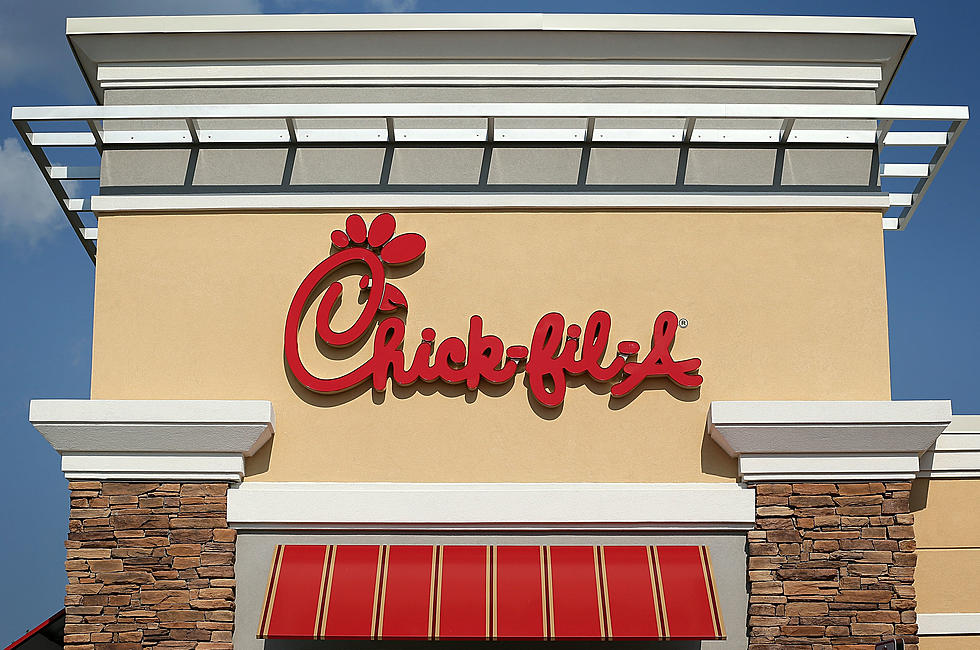 Fall River Chick-fil-A Ready to Start Serving the SouthCoast
Alex Wong/Getty Images
After months of anticipation, the latest Chick-fil-A on the SouthCoast is officially ready to open.
You've likely seen construction underway at SouthCoast Marketplace on William S. Canning Boulevard since the winter and wondered when all the amazing chicken nuggets and waffle fries would be coming your way. Well, that wait is finally over.
Chick-fil-A announced June 29 that after a few "unforeseen issues," the Fall River restaurant would open for business on Wednesday, July 6, with a multi-lane drive-thru, contactless ordering and payment through the Chick-fil-A app.
But let's be honest, it doesn't matter how many lanes the Chick-fil-A Fall River drive-thru has, there is going to be a line at the newest SouthCoast location for weeks on end. I'm pretty sure there are still lines at the Seekonk and Warwick, Rhode Island, locations to this day and they've both been open for years now.
Folks love Chick-fil-A and Fall River-area residents seem psyched about this news. Within hours of announcing the opening date on Facebook, comments and likes were adding up fast.
Locally owned and operated by Julie Gallagher, Chick-fil-A Fall River will be open from 6:30 a.m. to 10 p.m., Monday through Saturday, and, of course, remain closed on Sunday. All restaurants in the chain are closed Sunday.
Gallagher said in a company press release that she was "humbled by this opportunity to create a positive and welcoming dining experience through this new restaurant, and I look forward to immersing myself in the Fall River community."
Don't get your tents out just yet. The first post-pandemic Chick-fil-A opening on the SouthCoast is going to be a bit different. Rather than offer the first 100 guests in line free Chick-fil-A for a year, Chick-fil-A Fall River will instead recognize 100 local heroes making an impact in the Fall River area and provide them with free Chick-fil-A meals for a year.
When I first spoke with Chick-fil-A representatives back in February, they told me that this meant first responders, teachers and others who make differences in the community are typically chosen and the franchise operator will make the final decision.
No official announcement on who will get the free food hookup in the next week, but I'm sure Chick-fil-A Fall River will share more on Facebook as their opening day approaches. For now, we can all eagerly await the arrival of the SouthCoast's newest Chick-fil-A opening in Fall River Wednesday, July 6.
New Restaurants Are Opening All the Time, But What About Some of Your Favorites That Have Closed Their Doors Forever? Remember Them Here
The SouthCoast is home to many great restaurants, but that doesn't mean we still can't be sad about some of the ones that left us too soon. See how many you remember from New Bedford, Dartmouth, Middleboro and Fairhaven.
More From WBSM-AM/AM 1420