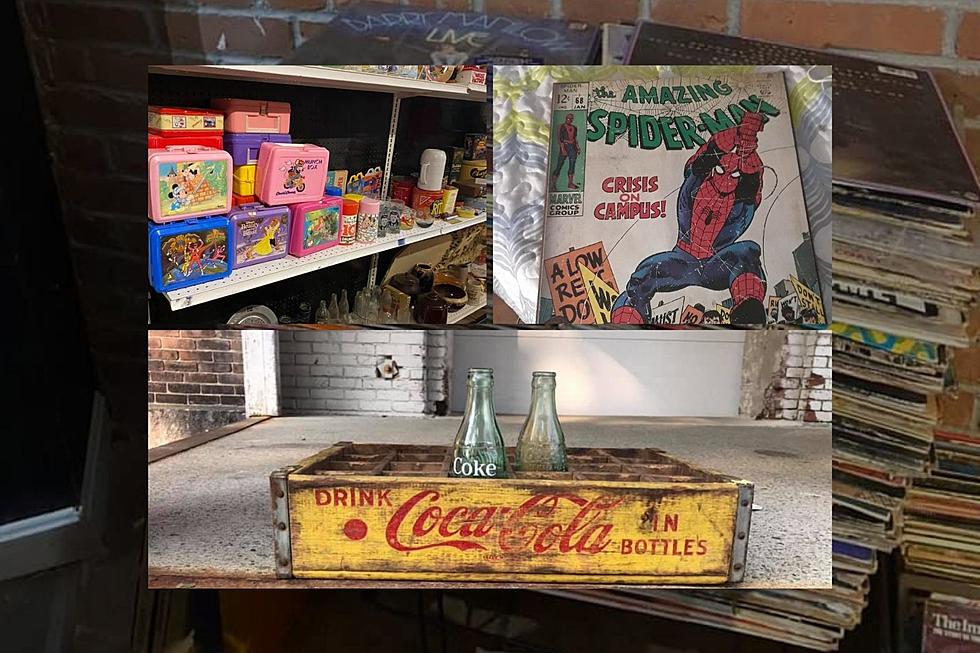 Fall River Couple Opens Storefront for Charming Vintage Collectibles and More
Courtesy of 1 Stop Shop
A new business has made its way to Fall River and it's providing all the nostalgic feels you didn't know you needed. 1 Stop Shop on South Main Street is Fall River's new hub for historic, vintage, and antique items that will awaken the child within you.
Bobby Bagley has always been a fan of vintage items and has spent much of his life as a collector. His love for all things antiques grew when he and his girlfriend, Michaela Keene, worked at Michaela's father's shop called Taunton Antiques. He loved it so much, he decided to make a business of his own.
"Michaela and I started doing a lot of selling online," Bagley said. "But we grew out of that pretty quickly." The couple would bid on storage units up for auction and hit the jackpot with the trinkets and pieces inside.
"Our apartment started to look like a warehouse," Bagley joked. "So we started renting storage units. We blew up quickly (online), so we decided to get a retail property."
Bagley and Keene completely renovated their brand-new location, 1 Stop Shop, at 1649 South Main Street. They transformed about 1,600 square-feet into a vintage wonderland, filling every wall and shelf with one-of-a-kind items and familiar games and toys from years past.
"We have modern clothes, vintage clothes, walls plastered with artwork, neon signs, you name it," said Bagley. 1 Stop Shop specializes in anything vintage, collectible, or antique. Bagley and Keene are constantly buying and selling, and even offer junk removal to residents.
"No job is too big or too small," Bagley said. "We've done some historic properties in Fall River, and you'll find some of those items in the store."
Starting a small business comes with a lot of hurdles, but they passed their first hurdle with flying colors after their successful grand opening on September 11.
"It was pretty great. We got more people than we expected. The place was busy all day," said Bagley.
Bagley was quick to mention his extensive cleaning policy. Opening a thrift shop during a pandemic may turn heads, but Bagley is confident in the quality of his store.
"We have everything inspected and all clothes are washed. We spend a lot of time doing laundry and disinfecting every morning, day, and night," he said.
The curiosity of Fall River patrons kept foot traffic busy on 1 Stop Shop's opening day, but it's the unique and charming collectibles in the store that will keep them coming back.
40 Photos of Fall River From a Beautiful Perspective
Fall River Photographer and Native Mark Maxwell captured the wildlife in Fall River in a different, yet beautiful way.
More From WBSM-AM/AM 1420