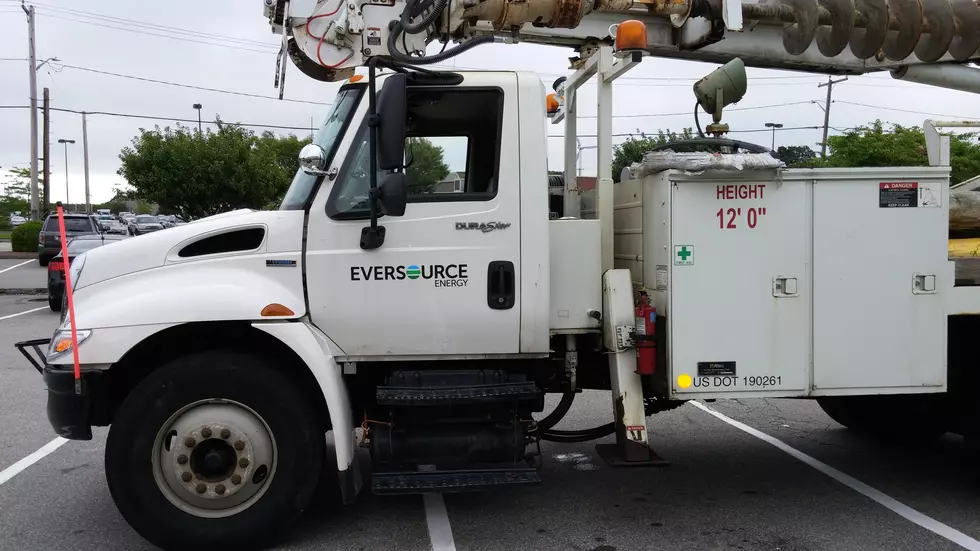 Extended Storm Puts Crimp on Power Restoration Efforts
Dan McCready/TSM
BOSTON — As blizzard conditions knocked out power to about a quarter million Massachusetts homes and businesses Tuesday, power crews were kept out of bucket trucks and away from power lines by heavy snow and high winds. One utility says it could be days until power is fully restored.
There were 225,012 electric customers without power just after 4:30 Tuesday, about 10 hours after the third nor'easter in less than two weeks again disrupted school, travel, business and common comforts like heat and electricity. Plymouth County, Cape Cod, Martha's Vineyard and Nantucket were hardest hit. After nightfall, with the storm still swirling, the statewide outage number had dipped but was still just under 195,000.
Most of the communities hit hardest by outages Tuesday are served by Eversource, which advised its Massachusetts customers Tuesday to "make plans as it may be days until power is fully restored." There were 176,543 Eversource customers in the dark as of 4:30 p.m. Tuesday.
"This will be painstaking work for our crews especially on Cape Cod, the South Shore and South Coast, where the damage and outages are extensive," Eversource Vice President of Electric Field Operations Doug Foley said. "Our crews and support staff are doing a tremendous job responding to the severe winter weather since it began early this month and will continue to work around-the-clock to get power restored to every last customer affected by this storm as quickly as possible."
Eversource said Tuesday's storm brought "massive damage to the electric system in Eastern Massachusetts" due to "heavy wet snow and wind gusts above hurricane force." The damage "will take multiple days to repair," the utility said.
National Grid, which had 48,456 customers without power at 4:30 p.m., said that its crews are working to restore power as the weather allows but that poor road conditions are also holding them back. And if the winds keep up, the company said, its crews will remain grounded.
"The safety of our customers and crews is always our top priority, and it is unsafe for our crews to make overhead repairs in buckets in sustained high winds (generally 35+ mph.)," the utility said on Twitter.
At a noon press conference, Gov. Charlie Baker said he expects utility crews will respond quickly once the storm passes and will restore power swiftly.
"As soon as the snow stops and the wind stops blowing we'll be pushing the utilities to give people a sense about when the power will be back on," Baker said. "Over the course of the past 10 days the utilities have restored 750,000 homes and businesses that were without power ... and my guess is they will move quickly and aggressively to deal with this once the snow stops."
--Colin A. Young, State House News Service
More From WBSM-AM/AM 1420