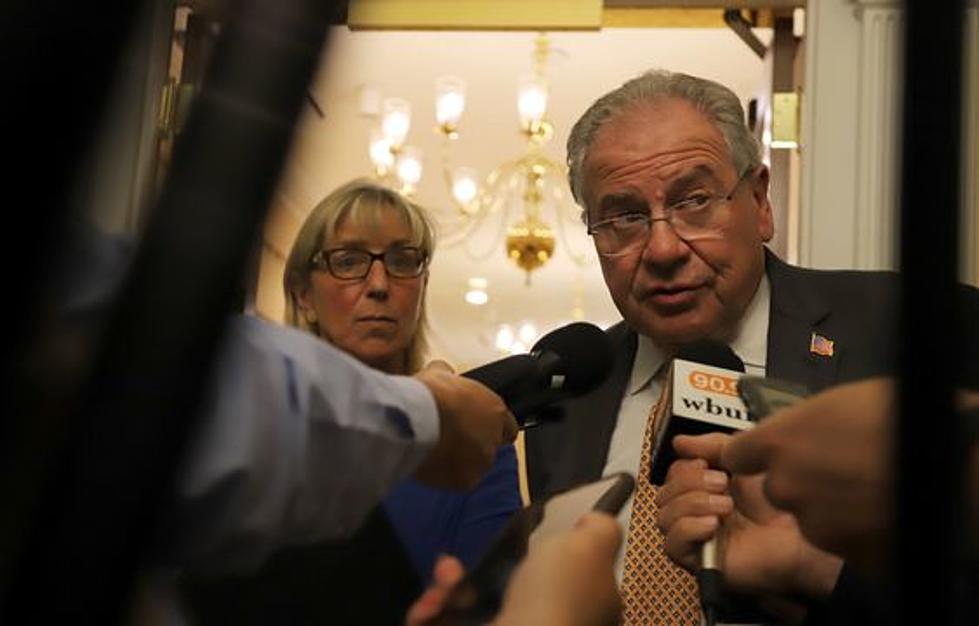 Expanded Abortion Rights Includes Mass. Minors [OPINION]
State House News Service
The Democrat-dominated House of Representatives will attach an amendment to the state budget to protect and expand abortion rights in Massachusetts.
The State House News Service reports amendment 759 would "strengthen abortion access laws in Massachusetts by making abortion explicitly legal in state law, and allowing for abortions after 24 weeks in more than just cases where the life of the mother is in jeopardy."
SHNS reports amendment 759 also "spells out a legal process for young women under the age of 16 who can't or do not want to get the consent of a parent or guardian to petition a judge for an abortion."
Great, an appointed judge is going to be able to consult with and decide whether your 15-year-old daughter has an abortion without your knowledge or consent.
House Speaker Robert DeLeo called Amendment 759 "thoughtful" and lauded its sponsor, Democrat Claire Cronin of Easton, the co-chair of the Joint Committee on the Judiciary, for filing it.
"Following last week's joint statement with Senate President (Karen) Spilka, in which we expressed concern over the threat to women's reproductive rights on the national level, it is urgent that the House take up an immediate measure to remove barriers to women's reproductive health options and protect the concepts enshrined in Roe v. Wade," DeLeo said in a statement, according to SHNS.
With the state's finances ravaged by COVID-19 shutdowns, lawmakers are attempting to get an estimated $46 billion budget enacted five months into the budget year. The attachment of an abortion amendment could slow the process.
Governor Charlie Baker, who is pro-choice, has suggested in the past that he might not support changes to existing state law, so it is unclear whether he would support amendment 759.
I find it ironic that the same Democrats that want to blame President Trump for COVID-19 deaths would attach a baby-killing amendment to the COVID relief budget. Abortion is and always will be foremost in the minds of Democrat policymakers.
Amendment 759 should make all Massachusetts voters sick.
Barry Richard is the host of The Barry Richard Show on 1420 WBSM New Bedford. He can be heard weekdays from noon to 3 p.m. Contact him at barry@wbsm.com and follow him on Twitter @BarryJRichard58. The opinions expressed in this commentary are solely those of the author.
Enter your number to get our free mobile app
More From WBSM-AM/AM 1420