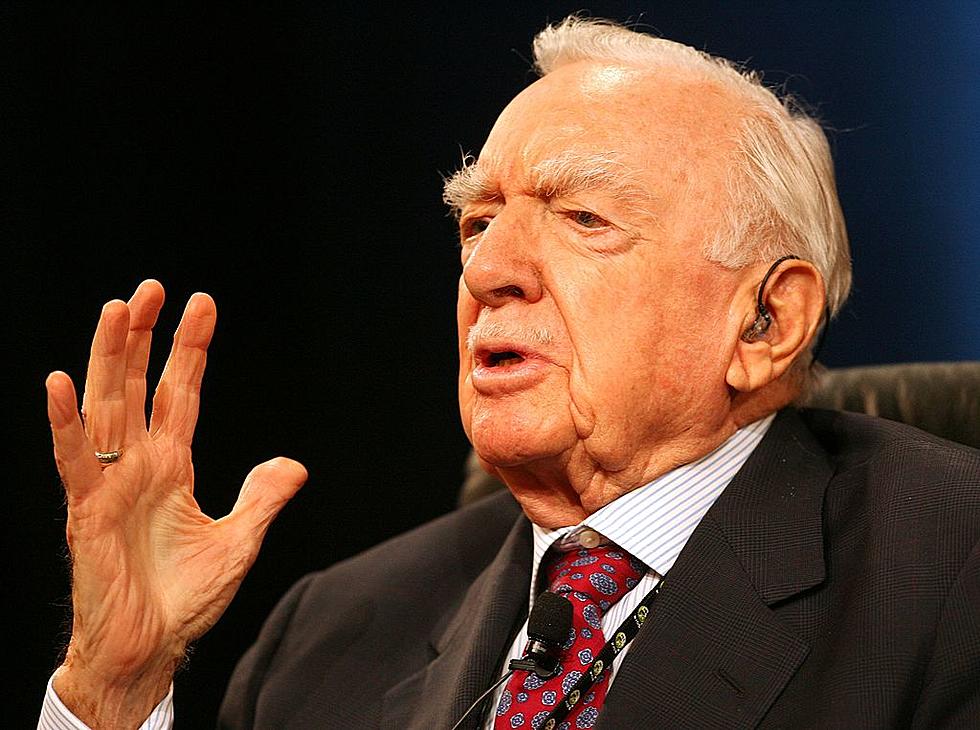 Walter Cronkite Spent His Summers in This Massachusetts Town
Getty Images
Walter Cronkite, the "most trusted man in America," witnessed so much history as the anchor of the CBS Evening News for 19 years, from 1962 to 1981. Millions of Americans welcomed Cronkite into their living rooms each evening to listen to what he had to report.
Walter Leland Cronkite, Jr. was born in St. Joseph, Missouri on November 4, 1916. He spent the first 10 years in Kansas City before the family moved to Houston, Texas, where he edited the San Jacinto High School newspaper.
Cronkite attended the University of Texas at Austin.
Cronkite worked for several newspapers, reported for radio stations in Oklahoma City and Kansas City, and worked for the United Press International before eventually joining CBS News.
Cronkite married Mary Elizabeth "Betsey" Maxwell in 1940, and the couple raised three children. The Cronkites were married for 65 years until her death in 2005.
Americans recall Cronkite's reporting of the assassination of President John F. Kennedy on November 22, 1963.
"Here is a bulletin from CBS News: In Dallas, Texas, three shots were fired at President Kennedy's motorcade in downtown Dallas," he reported. "The first reports say that President Kennedy has been seriously wounded by this shooting."
His announcement of the president's death set the tone of mourning for the nation:
Walter Cronkite delivered nightly news updates about the Civil Rights Movement and the War in Vietnam. Some say that Cronkite's reports turned public opinion against the war.
On February 14, 1980, Cronkite retired from CBS Evening News at 65.
Cronkite, an accomplished sailor, enjoyed sailing the coastal waters of the United States, particularly the East Coast, in his custom-made 48-foot Sunward "Wyntje."
The Cronkites purchased a six-bedroom Dutch Colonial home on Green Hollow Road in Edgartown on Martha's Vineyard in 1974 for $175,000. Cronkite summered in Edgartown for more than 30 years until his death on July 17, 2009, at age 92.
In 2011, the home sold for $11.3 million.
Spacious House in the Heart of Padanaram Hits the Market
Looking for luxury living in a quiet community? This house has everything you need. From the swimming pool to the basketball court, the high end kitchen to the huge bedroom suite, this home on
W Rockland Farm in Dartmouth
is the coastal casa you've been dreaming about.
Historic Home With Nine Bedrooms For Sale in New Bedford
The Joseph Arthur Beauvais House is currently for sale and listed at $1,200,000. Here are some photos of the home from the last time it went on sale in 2021.
More From WBSM-AM/AM 1420