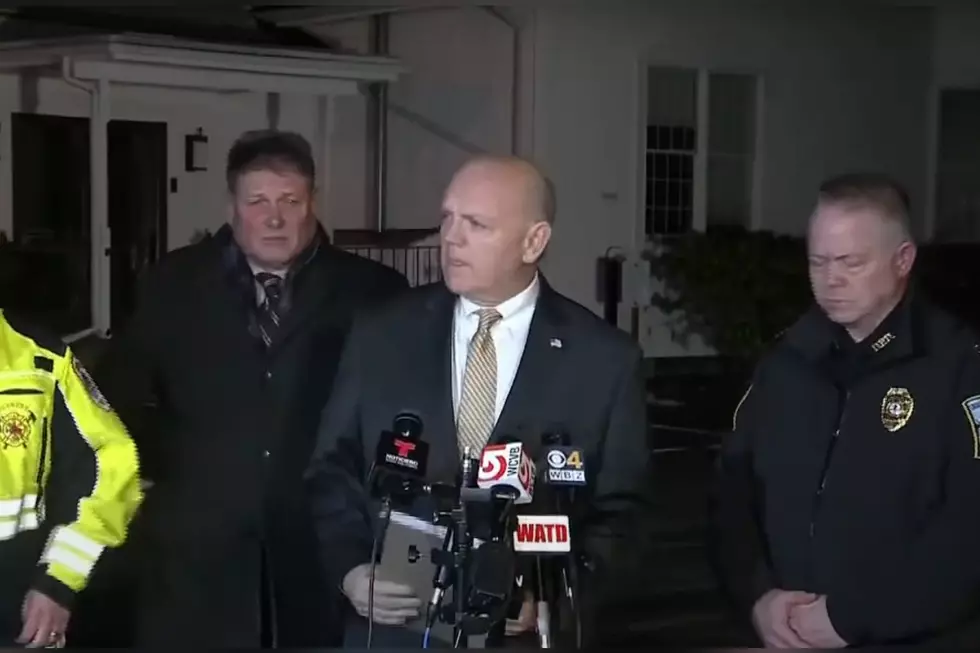 Two Children Killed, Another Hospitalized in Duxbury
WCVB Channel 5 Boston via YouTube
UPDATE: The children's mother, Lindsay Clancy, 32, is being charged with their murders.
Two children are dead and an infant hospitalized after being found inside the Duxbury home of a woman who had attempted suicide by jumping out of the window.
"This is just an unimaginable and senseless tragedy," Plymouth County District Attorney Tim Cruz said.
According to Cruz, Duxbury Police received a 911 call at about 6:11 p.m. from a male resident of 47 Summer Street, who said he arrived home and reported an attempted suicide after a female resident had jumped out of the window.
Cruz said police located the woman alive and transported her to a local hospital for treatment, where she currently remains.
He said first responders then discovered three children under the age of five in the house, unconscious with "obvious signs of trauma."
Two of the children – a five-year-old girl and a three-year-old boy – were transported to a local hospital, where they were pronounced deceased. The third child, an eight-month-old boy, was medflighted to a Boston hospital, where Cruz said he remains and is receiving treatment.
Cruz said no names are being released at this time pending notification of next of kin.
He did indicate to reporters that the woman appears to be the mother of the children, but he was not ready to name her as a suspect in the children's deaths.
"We're not going to label anybody anything at this time," he said. "It's an ongoing investigation. We will see where that leads us, we're in the process now of getting search warrants, doing what we need to do to get in the house lawfully and make the determinations we need to make."
"This is a slow and steady process, we're not here to do it quick, we're here to do it right," he said.
Cruz did say this was not a random act.
"One thing we do want people to understand in the Duxbury area, this is not something that happened randomly," he said. "People are safe in their homes and on the streets of Duxbury."
Duxbury Police Chief Michael Carbone reiterated Cruz's statement.
"This is an isolated incident. There is no further threat to the community, and we feel very comfortable in saying that," Carbone said.
We will update this story when more information becomes available.
Top Stories for the First Week of 2023
More From WBSM-AM/AM 1420