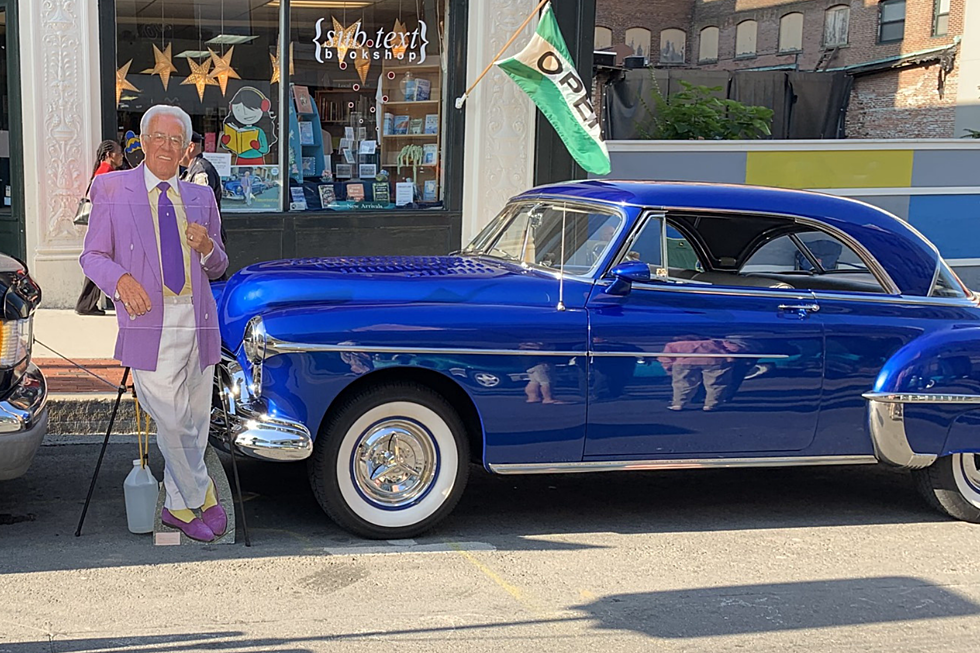 Downtown New Bedford Sent Back in Time for 50s Night [PHOTOS]
Joe Jesus 50s Night 2019
50s Night returned to New Bedford in honor of Joe Jesus on Thursday, August 22. The Downtown area was sent back in time from 5-7:30 pm as hundreds of antique cars and nostalgic live entertainment filled the streets. The committee, 50s Night New Bedford - In Memory of Joe Jesus, continued donating proceeds to Mercy Meals & More, as Joe had done for many years before.
There's no doubt that Joe was watching over us last night. He gave us a sunny day and was with us in spirit, popping up in unlikely ways.
Some guests even dressed up for the occasion with poodle skirts and leather jackets. Everyone from babies to baby boomers came out to enjoy the event. Take a look at these photos from the big night!
Joe Jesus' 50s Night 2019
We are pleased to announce that we collected almost $700 at the event alone! A huge thank you to everyone who came out to join the fun. We know Joe is smiling down on all of us after last night. Happy to make him proud!
Thank you to our sponsors for their continued support: Cottage Street Motors, Captain's Place, Avalon Medical Spa, SouthCoast Health, Gaspar's Linguica, Market Basket, Cove Surf & Turf, Joe Castelo Real Estate, Tremblay's Bus Company, Melanie Bonnano of Caliber Homes, and Empire Ford.
More From WBSM-AM/AM 1420