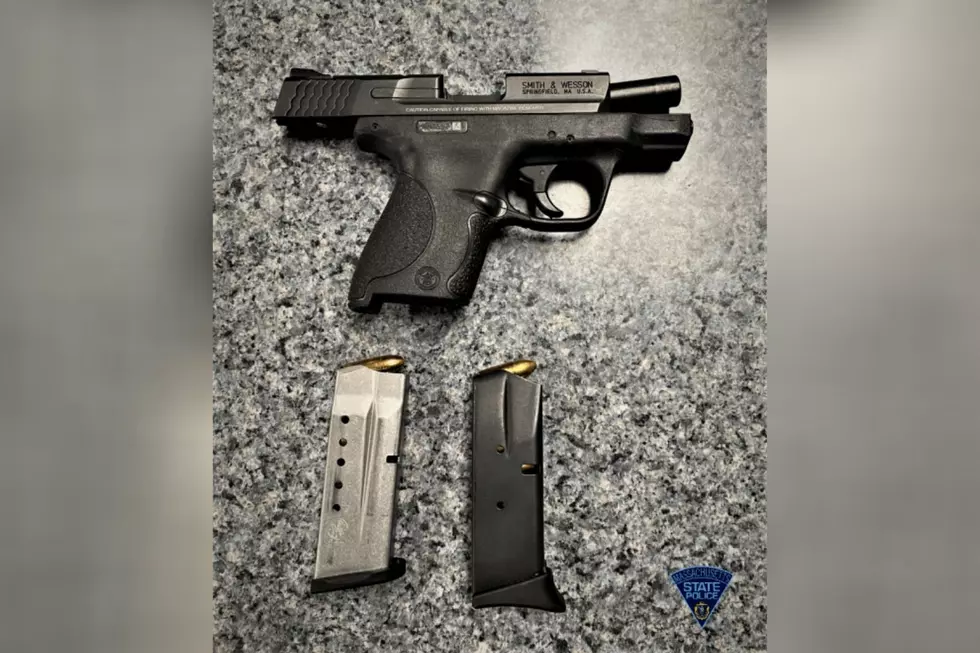 Dorchester Man Busted in Taunton on Gun Charges
Massachusetts State Police
A Dorchester man faces charges after a state trooper pulled him over in Taunton and confiscated an allegedly stolen pistol, two ounces of marijuana, and $3,200 in cash.
Mandell Curry, 20, is charged with possession of a firearm without an FID, improper storage of a firearm, possession of ammunition without an FID, receiving stolen property, and possession of a Class D drug with intent to distribute. He was also cited for a marked lanes violation and failure to signal, according to a Massachusetts State Police media release.
Sunday at around 11 p.m. Trooper Nathan Robitaille stopped a speeding blue Infiniti sedan that was operating erratically near Dean Street and Honorable Gordon M. Owen Riverway, the release said. Robitaille detected the odor of marijuana and observed paraphernalia in the vehicle. Curry informed him that he had marijuana in the vehicle and gestured toward a backpack; the trooper looked toward the backpack and saw a firearm magazine sitting in a front open pocket, the release said. Robataille instructed Curry to exit the vehicle and conducted a search.
The trooper located a Smith & Wesson pistol with a tampered serial number, two ounces of marijuana, plastic baggies, and more than $3,200 in cash. The trooper conducted an electronic inquiry on the gun and learned it had been stolen from Alabama, the media release said.
Curry was booked at the Massachusetts State Police barracks in Middleborough, held on $3,000 bail, and was scheduled to be arraigned at Taunton District Court.
More From WBSM-AM/AM 1420