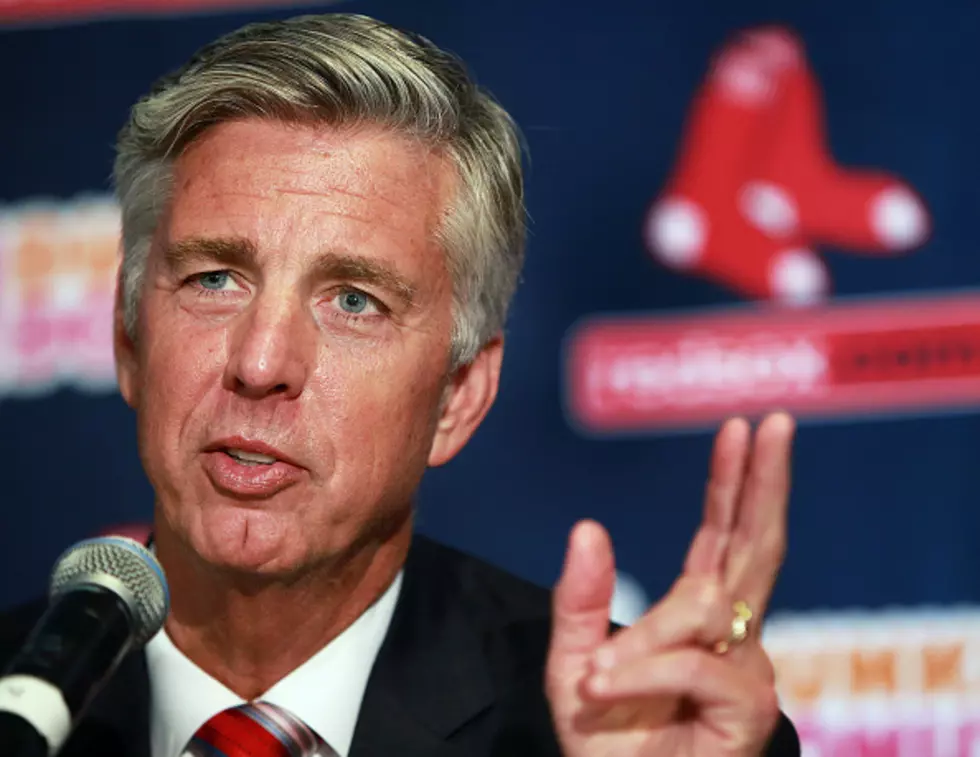 Dombrowski Discusses Plan To Rebuild Red Sox
Photo by Jim Davis/The Boston Globe via Getty Images
Boston's President of Baseball Operations, Dave Dombrowski has outlined at least part of his plan to rebuild the Red Sox for the 2016 season.
During a meeting with reporters on Tuesday, Dombrowski said his first priority is acquiring a number one starting pitcher.
"I would say that in our situation, when you have [Clay] Buchholz back and feeling good and then if you go from there, our depth in starting pitching is pretty good. I don't think the back end of our rotation is going to be the difficult part. We have [Rick] Porcello, [Wade] Miley, [Joe] Kelly. We saw [Henry] Owens, he pitched well. [Eduardo] Rodriguez can take that step forward at any point. I don't think it's the depth as much as much as you're looking for that one guy that maybe can be your horse that you can get."
Among the top pitchers expected to be on the market are Toronto's David Price and Kansas City's Johnny Cueto,
Dombrowski also said he's looking for a pair of hard throwers to bolster the Boston bullpen.
When questioned about often-injured slugger Hanley Ramirez, Dombrowski said the team is committed to playing Ramirez at first base next season.  He said Ramirez and his representatives are also committed to the plan.
According to Dombrowski, the goal is to get Ramirez healthy over the winter, and begin his transition from the outfield to first base at spring training.
More From WBSM-AM/AM 1420