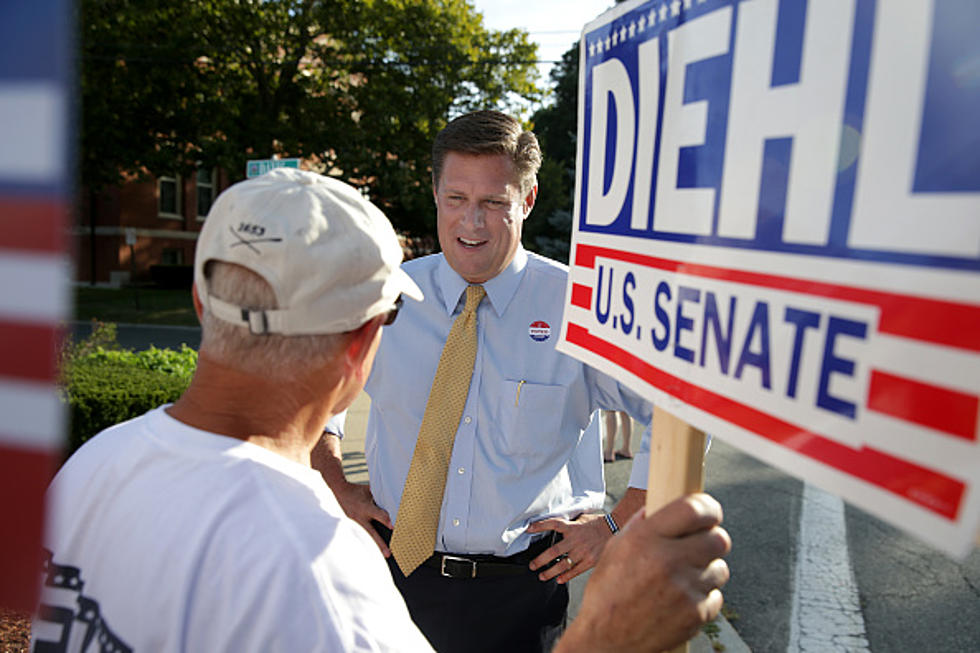 Diehl Has Earned Consideration for Senate Seat [OPINION]
Boston Globe via Getty Images
Should Joe Biden be sworn in as the 46th President of the United States in January, there could be repercussions for Massachusetts.
It is widely reported that U.S. Senator Elizabeth Warren is lobbying hard for the position of Treasury Secretary in a Biden administration. Should Warren accept a cabinet position, she would have to give up her Senate seat. That would create opportunities here at home.
Republican Geoff Diehl, a former state representative from Whitman, ran hard against Warren in 2018 but came up short. Diehl was endorsed in his Senate bid by Massachusetts Republican Governor Charlie Baker. Baker, at least for now, would be responsible for appointing someone to fill Warren's seat until a special election could be held.
Diehl, appearing on my program this week, told me he would accept the appointment if asked by Baker.
Geoff Diehl spent two years tirelessly campaigning against Warren. Diehl warned that Warren would immediately launch a campaign for the Democrat nomination for president upon winning re-election, and he was right.
In my view, Warren has not displayed an interest in being a senator since her re-election, and I wouldn't miss her should she decide to leave.
Amherst Democrat Rep. Mindy Domb filed an amendment to the House version of the state budget that would force Baker to appoint a Democrat to fill Warren's seat since Warren is a Democrat. The amendment failed to pass, and Baker has threatened to veto any legislation that would limit his options in selecting a successor.
Geoff Diehl is the logical choice to replace Warren in the Senate and should top Baker's list of potential candidates for the job. Diehl has worked in New Bedford and is a strong advocate for the New Bedford fishing industry. Diehl led a successful fight for the repeal of the progressive gas tax and would fight against efforts to increase the tax burden on working Massachusetts families.
Geoff Diehl has earned the right to represent Massachusetts in the U.S. Senate. Tell Governor Baker to appoint Geoff Diehl to the U.S. Senate if the opportunity arises.
Barry Richard is the host of The Barry Richard Show on 1420 WBSM New Bedford. He can be heard weekdays from noon to 3 p.m. Contact him at barry@wbsm.com and follow him on Twitter @BarryJRichard58. The opinions expressed in this commentary are solely those of the author.
Enter your number to get our free mobile app
More From WBSM-AM/AM 1420