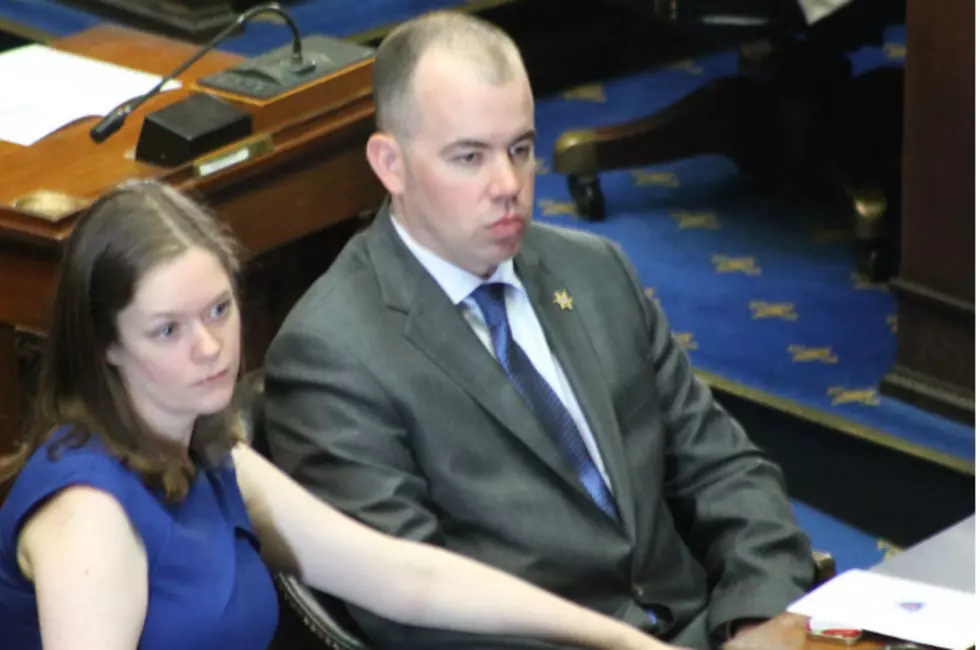 Deputy Sheriff Creed and Wife Commended for Bravery by Lt. Gov. Polito
State House News Service
The Plymouth County Deputy Sheriff that stopped Arthur DaRosa's deadly attacks in Taunton has been honored at the State House.
Deputy Sheriff James Creed and his wife Laura, a registered nurse, were both recognized for their bravery by Lt. Governor Karyn Polito Friday.
Creed was off-duty when he shot and killed DaRosa, who had stabbed a waitress and killed GNB Voc-Tech teacher George Heath. Both Creed and his wife administered first aid to the victims, including DaRosa.
Lt. Gov. Polito said, "If you can just even imagine for a moment how these two individuals were able to take that moment and turn it into what they did was absolutely incredible."
More From WBSM-AM/AM 1420