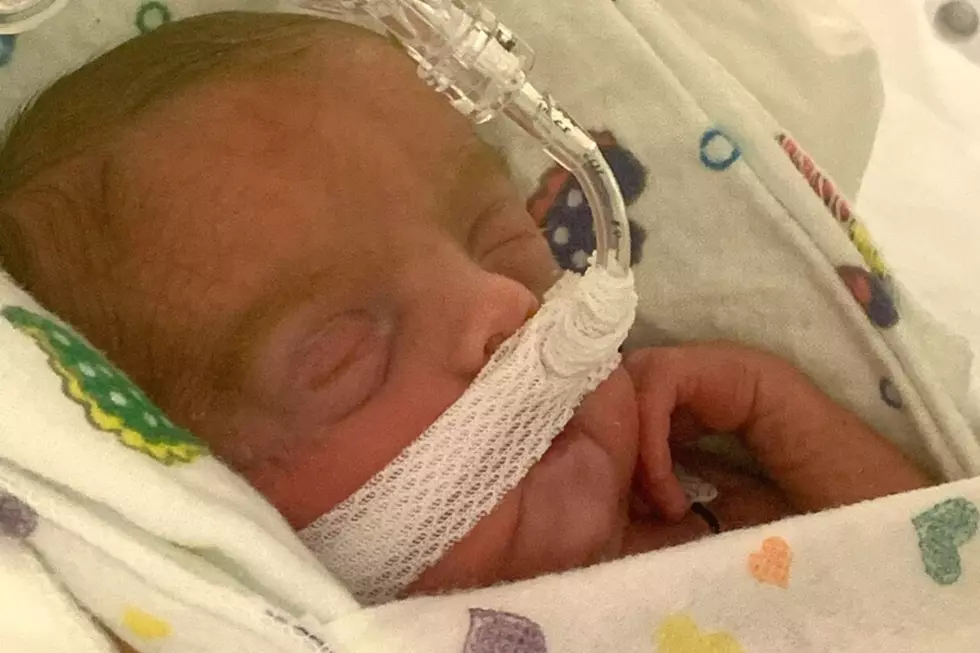 Dartmouth Woman Gives Birth 20 Weeks Early to 1-Pound Baby & Family Aims to Help
Courtesy of Julia Braz
A Dartmouth woman is recovering after giving birth 20 weeks early.
Her baby, Braxtyn Rose, is in critical condition, and while Dayna Galary and her fiancé are choosing to look at their baby's survival as a miracle, Galary's sister, Julia Braz, is on a mission to provide help to her struggling family.
Dayna Galary's Pregnancy Scare
At around 12 weeks, Dayna Galary was ecstatic to share with her family that she and her fiancé Brad Padelford were expecting.
"(Galary) waited 10 years to get pregnant and she was really excited to share with everybody," Braz said.
On Sept. 26, at 20 weeks and 5 days pregnant during a routine ultrasound, the doctor could not see her cervix. She was immediately sent to Women & Infants Hospital for a second opinion, where they discovered she was already 4 centimeters dilated.
After being given several options as to what to do next, Galary decided to move forward with a cerclage, a procedure to delay preterm birth.
On Oct. 14, at 23 weeks and 2 days, Braxtyn Rose was born, weighing 1 pound, 7 ounces, and only 11.5 inches long.
The Fight for Survival for Braxtyn Rose
Braz and her family believe this is a miracle at work as Braxtyn Rose continues to fight for her life. While stable, the newborn is considered critical. Recently recovered from pneumonia, Braxtyn suffers from a brain bleed, relies on a ventilator, has an infection in her intestines and is being given steroids to help with strength and growth.
"She has multiple pick lines which give the doctor access to large central veins to her heart," Braz said. "I had the pleasure of meeting the baby and it is the most miraculous thing you could ever see. The idea that a whole human being can be so tiny yet formed and breathing and living, I've never seen anything so miraculous."
Leaning on Faith and Help From Others
Galary's and Braz's mother recently started a fundraiser for Galary and Padelford to help with medical bills and the quickly approaching holidays.
"Any and all donations with be going to Dana and her family," Braz said. "She is constantly in and out of the hospital every single day and barely has any time to spend with her other son right now."
Braz struggles with watching her younger sister suffer and aims to help in any way possible.
"I wish I could take the pain away from her," she said. "I feel so sad and so heavy for her that I just want to reach out for help so she can recover from having a baby, let alone driving to the hospital every day."
Galary and her family are a family of faith and choose to lean on their faith during this difficult time.
"If people can donate, that's great, but if they can't, if they are inclined to pray, prayers are needed," Braz said. " This is by the grace of God as to why (Braxtyn) is here right now."
While Mom and Dad remain positive, their family hopes to find assistance from the community to create a brighter future for their little miracle.
Dartmouth's Hedge of Hope Ornaments
Some of the Hedge of Hope ornaments still standing after multiple wind storms tested their staying power.
More From WBSM-AM/AM 1420