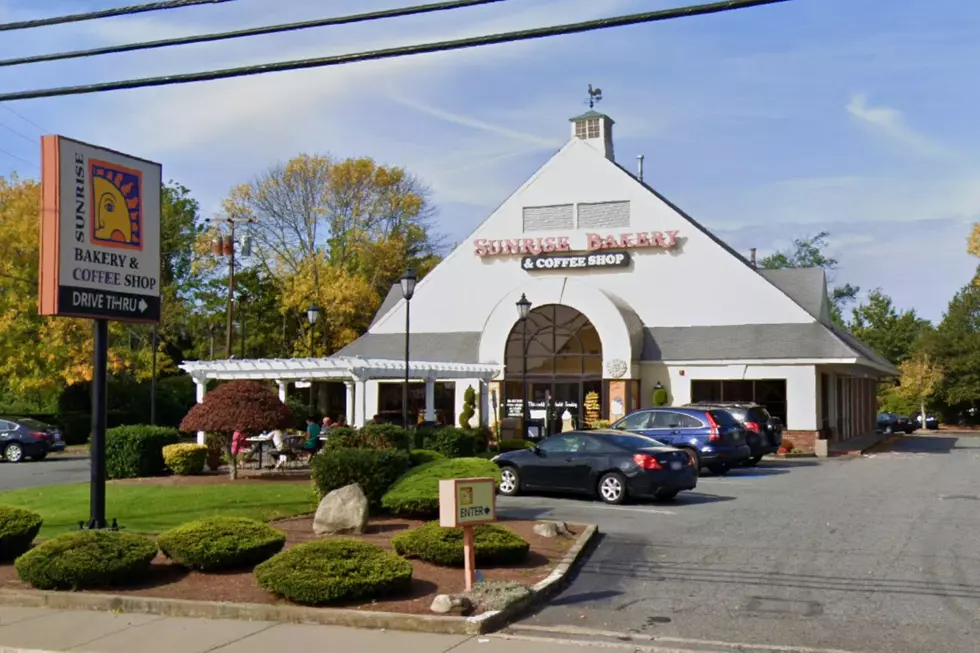 Dartmouth Sunrise Bakery Location Announces Closing Date
Google Maps
It's a day we all knew was coming, but it stings just the same. Fun 107 has learned the last day for the Sunrise Bakery and Coffee Shop on Dartmouth Street in Dartmouth.
According to ownership at the store, the wildly popular bakery's final day will be Saturday, May 27. We first told you about Sunrise Bakery being put up for sale back in January.  After more than four decades in the bakery business, the Amaral family had decided that it was time to downshift. The siblings who launched Sunrise Bakery in 1980 were ready for a well-deserved retirement.
During our Schwartz Center broadcast shortly after the announcement in January, Manny Amaral told us he and his co-owners were tired, ready to turn over the recipes and the keys.
To put it into perspective, two of the owners, Joe and Manny Amaral, show up to work at 11 p.m. and spend the entire overnight baking all of the bread and goodies that made Sunrise famous in New Bedford, Dartmouth and beyond.
Doing anything for more than 40 years can become tiresome, I suppose.
The Amarals enjoyed quite a bit of success over the decades, expanding their original location to locations on Dartmouth Street in Dartmouth and Bolton Street in New Bedford.
The good news for Sunrise fans is that this closure is strictly for the Dartmouth Street location for the time being. Bolton Street will continue to operate, as normal, for the foreseeable future.
As with so many other business closings we've heard about over the past several years, a serious deficiency of employees is cited as the main reason for the closure.
The Dartmouth Street Sunrise location will permanently close at 4 p.m. on May 27.
Both the Dartmouth and New Bedford locations remain listed for sale via Martin Correia of ERA The Castelo Group.
Your Complete Guide to Outdoor Dining on the SouthCoast
We compiled a list of all of the restaurants on the SouthCoast that offer outdoor dining. That's right. We did all the legwork for you. Now all you have to do is pick one and call to make that reservation so you can dine al fresco tonight.
*UPDATE: This post was revised in April of 2023.
20 SouthCoast Massachusetts and Rhode Island Dishes That Deserve to Be Featured on the Food Network
Take a dive into the freshest seafood dishes, Italian specialties, Portuguese favorites and much more for these signature SouthCoast dishes that are so good, they deserve to be featured on the Food Network.
More From WBSM-AM/AM 1420