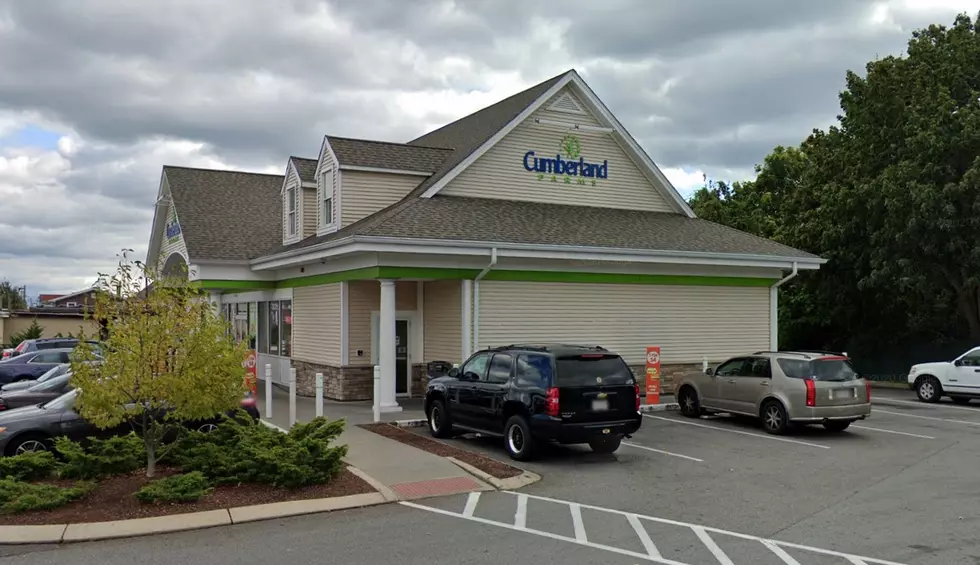 Dartmouth Police: Store Clerk Injured in Cumberland Farms Robbery
Google Maps
DARTMOUTH — Dartmouth police are seeking the suspect in an unarmed robbery at Cumberland Farms that ended with the store clerk being taken to the hospital with a hand injury.
Police said just before 2 a.m. Thursday, officers responded to a report of an unarmed robbery at the Dartmouth Street Cumberland Farms.
The clerk told police that the male suspect reached over the counter and stole money from the register before fleeing the store.
According to police, the clerk tried to block the man from reaching into the register, resulting in an injury to their hand.
They were taken to the hospital and the injury was treated.
Police described the suspect as a black man in his 30's or 40's with a thin build and wearing black jeans, a white t-shirt, and a black hat.
He allegedly ran in the direction of New Bedford after fleeing the scene.
Detectives are reviewing video of the incident.
Anyone with any information on the robbery or the suspect is asked to contact Dartmouth Police at 508-910-1775, or submit an anonymous tip via the Tip411 system.
Check it Out: Walk Down Memory Lane at the Dartmouth Mall in 2017
Thanks to artificial intelligence and advances in 3D mapping, Google Maps is slowly rolling out a new feature called immersive view, allowing users to go inside buildings. It looks like Dartmouth Mall is one of the first places in the area to use the new technology, thanks to images from 2017.
Online Reviews of New Bedford's Ash Street Jail and Dartmouth's Bristol County House of Correction
You've read reviews of SouthCoast restaurants, hotels and retail shops, but have you ever read feeback about our correctional facilities?
More From WBSM-AM/AM 1420