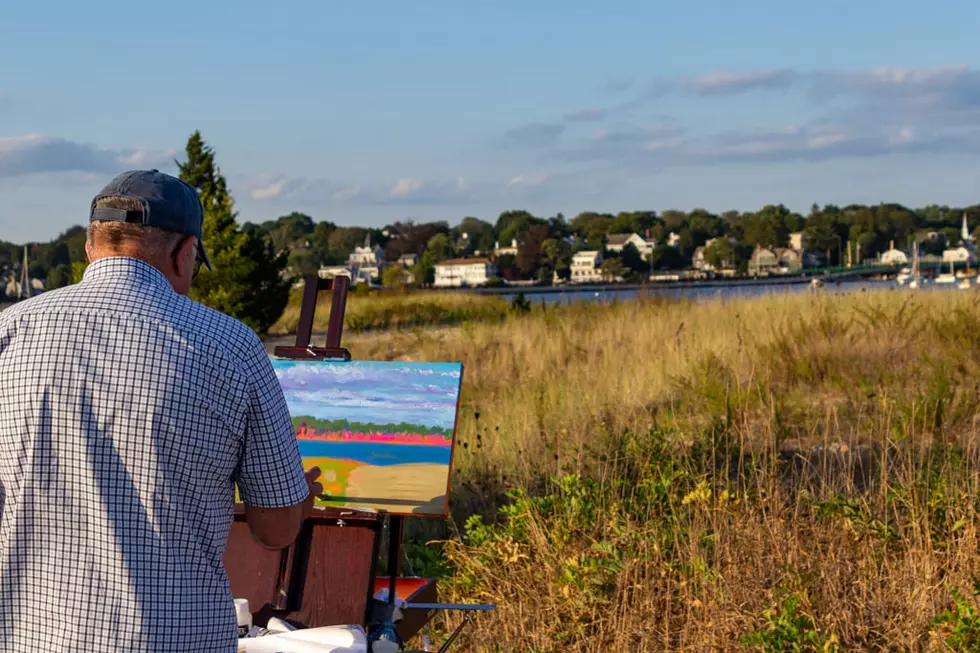 September 23 Is Wet Paint Day in Dartmouth [TOWNSQUARE SUNDAY]
EBAntonell
The Dartmouth Cultural Center on Elm Street is holding its fifth annual Wet Paint Day on Sept. 23. It's a day to celebrate artists and their art.
Pauline Santos, President of the Dartmouth Cultural Center, stopped by this week to explain what Wet Paint Day is all about.
"This year we have 45 artists that have registered so far. On the 23rd, they will check in at the center at 9 a.m., then take their easel to Padanaram Village and around the harbor and begin to paint."
The last day for registration is Monday, Sept. 11.
The painting goes until 3 p.m., when the artists will return to the Cultural Center with their paintings. At 4 p.m., the paintings will be displayed before family members, friends and visitors, and artists will have the opportunity to sell their work.
"This is the largest turnout of artists we've ever had," Santos said. "Wet Paint Day is becoming more and more popular every year, and artists are coming up all over the region to take part."
Artists again this year will have the chance to earn prize money, with a $300 top prize.  Renowned Rhode Island artist and professor David Barnes will serve as juror for this year's artwork.
Also at the Dartmouth Cultural Center in October will be an art exhibit by Don Cadoret and Mary Ellen Flinn. It will run from October 6 through November 4.
Townsquare Sunday is a community affairs program heard Sundays at 6 a.m. on WBSM.
The program highlights individuals and organizations seeking to make the SouthCoast a better place to live and work.
If you would like your organization featured on Townsquare Sunday, please email the host at jim.phillips@townsquaremedia.com.
New Bedford's Ice Skating Rinks of the Past
New Bedford's Brooklawn, Buttonwood, and Victory Parks drew huge crowds to their ice skating rinks. Check out some vintage photos courtesy of Spinner Publications of what it was like on the ice in the Whaling City back in the day.
More From WBSM-AM/AM 1420