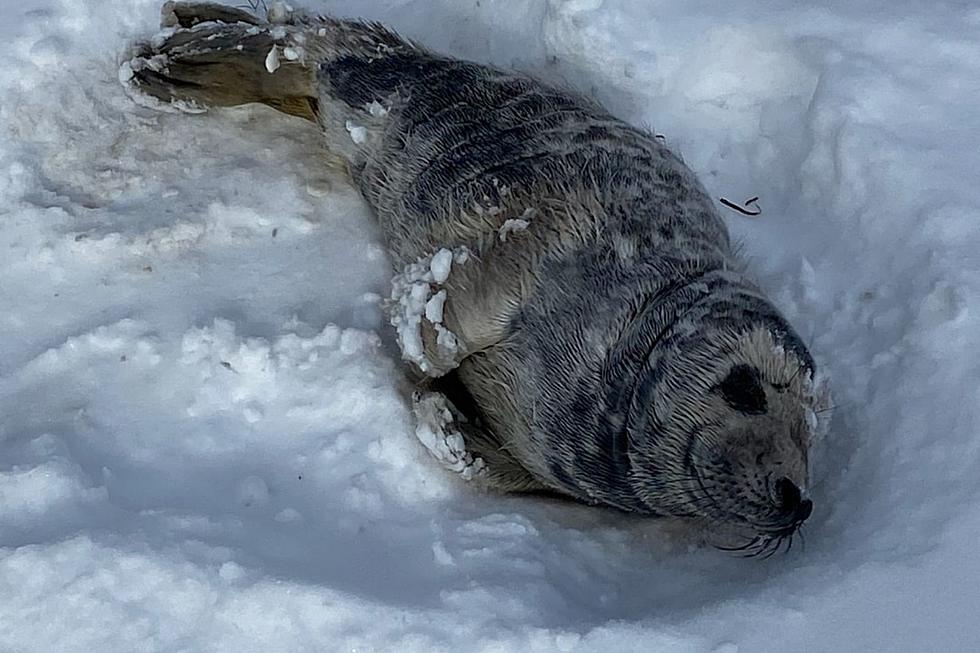 Dartmouth Animal Control Called for Stranded Seal Pup
Dartmouth Police Department via Facebook
Dartmouth Animal Control got an unusual and yet totally adorable call on Monday for a stranded seal pup playing in the snow.
It is certainly not a sight residents of Stoney Brook Lane in Dartmouth see everyday, but on Valentine's Day, an adorable young seal decided to spread a little love on the small dead-end road.
If you have never had a reason to drive along this street, Stoney Brook Lane is close to where Buttonwood Brook flows into Apponagansett Bay. That means plenty of icy, cold water where seals are likely to be living.
As Detective Kyle Costa with the Dartmouth Police Department told us, by mid-afternoon this super cute seal had "wandered up from the water and was playing in the snow. Some people were concerned for its well being, and called to report it."
Report it was all they were able to do. Whatever brought the seal to the shore for a snow play day, didn't last very long.
"By the time Animal Control arrived, it had already made its way back to the water," Det. Costa said.
Good news for those that were concerned for the young seal's wellbeing. Obviously, this was not a case of a seal in distress, but rather a playful pup enjoying the winter weather.
Perhaps this cutie came to give locals a message. Seals are said to symbolize creativity and letting your imagination soar. He certainly got creative when he climbed that far from the local waters.
Speaking of fun in the snow, check out your favorite New England theme parks completely frozen
Winter isn't over yet in New England and your favorite theme parks are clearly not quite ready for you. See how some of your favorite spring and summer rides look covered in fluffy, white snow
More From WBSM-AM/AM 1420