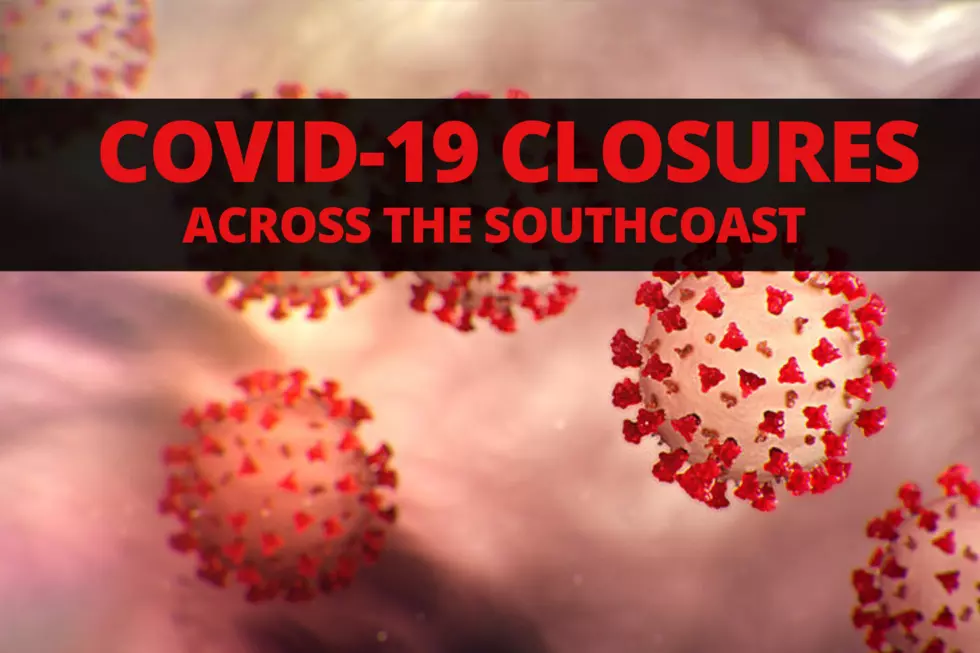 COVID-19 Closures Across the SouthCoast
Townsquare Media
This list will be updated as cancellations come in.
*UPDATE as of Sunday, March 15, 2020: Beginning Tuesday, all Massachusetts public and private elementary and secondary schools - Grades K-12 - will be ordered closed until April 6. The measure does not pertain to residential and day schools for special-needs students.
UMass Dartmouth moves to online classes and closes residence halls for the remainder of the semester. Graduation ceremonies are postponed.
Boys & Girls Club of Greater New Bedford closed through Friday, March 20, 2020

Bristol County Correctional Facilities: "The House of Correction, Women's Center and ICE Detention Center in Dartmouth, and the Ash Street Jail in New Bedford: visitation suspended until further notice"

Dartmouth Council on Aging and the Adult Social Day Program will cancel all programming for the rest of the month. Meals have also been canceled, effective Monday 3/16

Elizabeth Taber Library in Marion closed through Friday, March 20, 2020

Massachusetts RMV Branches closed until Tuesday, March 17, 2020

Mattapoisett Council On Aging to cancel all programs and activities at the COA until the end of March.

Meeting Street locations and programs closed through Friday, March 20, 2020

New Bedford Art Museum closed until further noticed

New Bedford Senior Centers closed until further notice

New Bedford Whaling Museum

Providence Place Mall to close on Tuesday, March 17 until further notice

Supreme Judicial Court - All civil and criminal jury trials that are not currently underway have been postponed until at least April 21. There will be no new grand juries empaneled before April 21 and any grand juries whose terms expire on or before the April date will be extended until then.

All YMCA SouthCoast locations closed indefinitely.
Boston Marathon postponed until Sunday, September 14, 2020

New Bedford Half Marathon - Canceled

Tour de Crème canceled
Enter your number to get our free mobile app
More From WBSM-AM/AM 1420