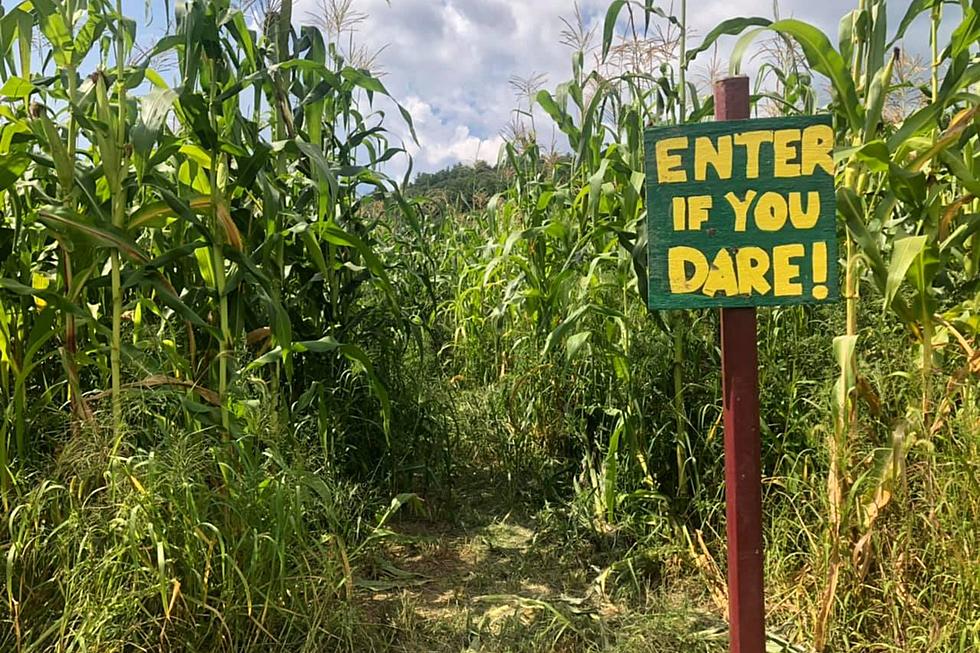 19 Festive Corn Mazes in RI, Mass. to Weave Through This Fall
Hanson's Farm
It's officially corn maze season here on the SouthCoast. Let's be honest, though. Many of us have been celebrating fall for a solid month now, and pumpkin spice lattes officially hit most of the major coffee companies a couple weeks ago. But now that September 1 has come and gone, it's impossible for people to say it's "too early" to celebrate anymore, right?
Only rivaled by winter, fall is arguably the coziest of the four seasons, and a favorite among many, so if you're ready to jump into a flannel, break out the rain boots and head out to your local farm for some fall fun, you're going to fit right in.
There are so many great local farms across Massachusetts and Rhode Island where fall is a big deal. We're talking pumpkin patches, hay rides, and a personal favorite, corn mazes. And that's just the start of the festivities. But in a crazy year like 2021, things may look a little different. Thanks to COVID and the insane amount of rainfall New England has seen this summer, many farms have had to adjust their plans for the upcoming season, and some, unfortunately, had to scrap their corn mazes altogether because the storms ruined their crops.
Luckily, there are still more than a dozen great options to choose from when planning out your family-friendly visits to the corn maze this year. We've scoured Massachusetts and Rhode Island for the two states' most popular corn mazes, and provided the most up-to-date info about what they all have planned in 2021. Time to start filling up your calendar!
19 Festive Corn Mazes in RI, Mass. to Weave Through This Fall
Do you love slipping on your rain boots, getting hopelessly lost in a maze full of corn, and celebrating your successful exit with a warm cup of apple cider? Well seat your butt on a bail of hay and get ready because you're in for quite the treat. 2021 has been a tumultuous year for farmers so far, and although some farms aren't opening their corn mazes this year thanks to the immense amount of rain Mother Nature brought us this summer, there are still some great mazes prepping the corn for the big debut.
The Ultimate A-Z Apple Picking Guide for Massachusetts and Rhode Island
Apple picking is classic fall family fun and there are lots of farms to visit across Massachusetts and Rhode Island. So whether you want a road trip or to just stay close to home, here are all the apple orchards you can pick from this season. Just click on each one to find out more.
Meet Somerset's Adorable New Comfort Pup, Raider
At just nine weeks old, black lab puppy Raider is already making quite the grand debut as a comfort dog in Somerset schools. Whether he's greeting new friends or snoozing the day away, Raider is quickly getting socialized and growing into his new role – and his harness.
More From WBSM-AM/AM 1420