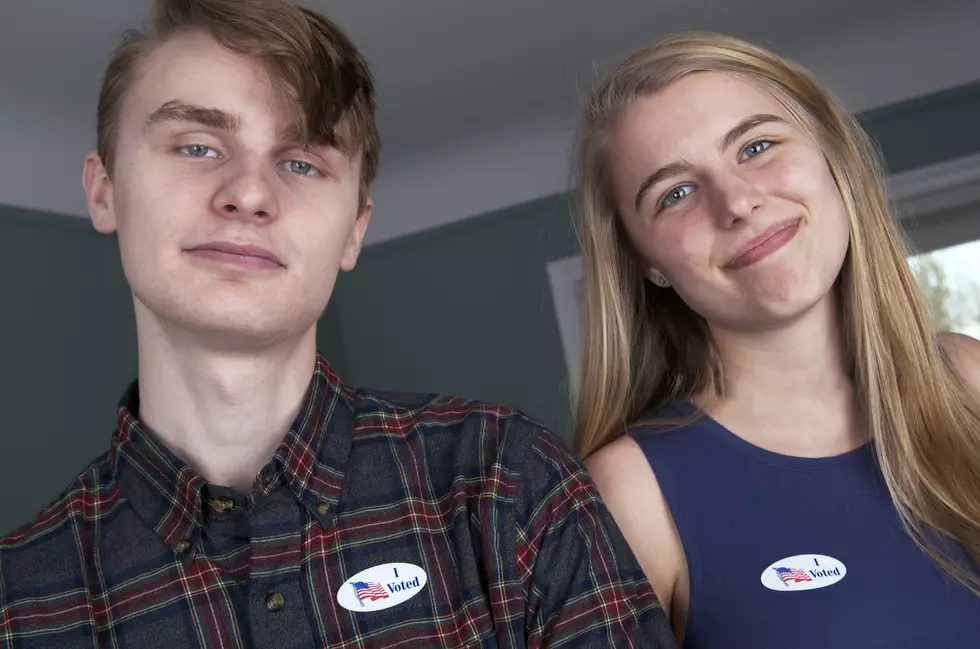 Children Shouldn't Be Voting in Massachusetts [OPINION]
Getty Images/iStockphoto
There is a national movement to give children the right to vote in American elections. The movement now has an actual proposal in the Massachusetts legislature.
Sometimes things can be wrong and right, bad and good. We have that situation in Massachusetts with the concept of children voting in elections.
Children, even 16 and 17-year-olds, shouldn't be voting in elections. But the idea of engaging teenagers in the political process is important to the future of our Republic.
Haverhill Democrat Rep. Andy Vargas is spearheading the movement in the legislature to allow children to vote. Per WHAV.com:
"The legislation would grant cities and towns the power to extend voting rights to individuals as young as 16 for local elections. Vargas is supported in his effort by Rep. Dylan Fernandes and Sen. Harriette Chandler, who also worked on the bill.
The proposed change would not be mandatory. Communities, where leaders wanted to lower the voting age, could opt-in under the law, proponents said, without needing to secure passage of a home-rule petition as is currently required. Newly registered teenagers would only be able to vote in municipal races, not in state or federal elections."
The movement in Massachusetts and across the nation is driven by an organization named Vote16 USA which is a project of a larger group, Generation Citizen. Generation Citizen is focused on giving young people an education in civics. They have a local office on Atlantic Ave. in Boston and their national office is on Wall Street in New York City.
I understand there are many children who are interested and knowledgeable about our political process and current affairs. I was one once. I remember being a high school student just outside of the voting age when Gov. Dukakis and Vice President Bush battled for the presidency. I was the only kid who wanted Bush to win in my government class that year in Massachusetts.
However, most children aren't interested or knowledgable enough to vote in elections. This is particularly true when it comes to voting in local elections as the Massachusetts bill would allow.
The mission of Generation Citizen, to educate and empower teenagers to participate in elections, is noble and worthwhile. Teenagers can work on political campaigns and have an impact on their community without giving them the right to vote.
Chris McCarthy is the host of The Chris McCarthy Show on 1420 WBSM New Bedford. He can be heard weekdays from 10 a.m. to noon. Contact him at chris.mccarthy@townsquaremedia.com and follow him on Twitter @Chris_topher_Mc. The opinions expressed in this commentary are solely those of the author. 
More From WBSM-AM/AM 1420